Slavery could become compulsory subject
The slave trade and its abolition 200 years ago could become a compulsory subject in schools, it emerged last week.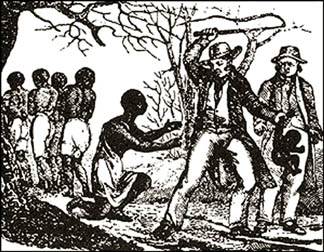 The move is being considered as part of a review of diversity within the National Curriculum ordered by Alan Johnson, the Education Secretary.
The development was revealed by David Lammy, the Culture Minister, in a speech highlighting preparations to mark the bicentenary of the Abolition of the Slave Trade Act next year. Mr. Lammy, MP for Tottenham and a descendant of slaves, said many people knew little about Britain's role in slavery.
At most they might have watched Roots, the 1970s television series based on the Alex Haley novel, or heard of the role played by William Wilberforce in the abolition of slavery, he said.
Mr. Lammy said that many people were urging the Government to make the subject a fixed part of the curriculum.This was an "important issue" and was being considered by the diversity review being carried out for Mr. Johnson by Keith Ajegbo, a retired secondary school head, said Mr. Lammy.
The review, which is expected to report early next year, may recommend that slavery is taught as part of citizenship classes. Mr. Lammy said many teachers were already bringing the issue into history lessons, though some felt inhibited because of their lack of knowledge of the topic.
As a result, he said, the Government was funding extra educational resources, and had granted nearly o1 million to the Understanding Slavery Initiative run by the National Maritime Museum. Mr. Lammy's comments followed new research by the Mori polling organisation which showed that just one person in 10 knew about the 1807 abolition of the slave trade, though one in three had heard of Wilberforce.
The Government said last month that it was considering issuing a "statement of regret" for the slave trade to coincide with the bicentenary celebrations.
However, John Prescott, the Deputy Prime Minister, who is closely involved with the celebrations because his Hull constituency was once represented by Wilberforce, has ruled out a formal apology for Britain's part in slavery.
Commemorations to mark the bicentenary are due to be held on March 25 next year, two centuries to the day after the passage of the bill.The Royal Mint and the Royal Mail have plans for a special commemorative o2 coin and a set of commemorative stamps and a national service will be held.
( BBC News)