Appreciations
Justice P. Ramanathan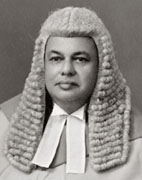 My close association with him dates to the mid 1980's when I shifted to my present address which happened to be close to his address where he had been residing with his wife and father and his sister's house almost next door, for sometime.
At that time his father's house too had been earmarked for acquisition for the proposed Marine Drive, in Colombo 4. He happened to tell me once, how unfortunate his father has been on his investments. First, it was his residence at Duplication Road, Colombo 3, and then Melbourne Avenue, Colombo 4 which were successively acquired for road extensions.
In the early 1990's at a party hosted at my place on being elected Vice President of Colombo Law Society he insisted on the phone that Desmond Fernando P.C. twice President of Bar Association of Sri Lanka and President of International Bar Association London, should drop by, for I owed a lot to him on that election.
This was the beginning of a friendship among the three of us. Rama and Desmond a Hindu and a Catholic, had been school friends and classmates at St. Joseph's College, Colombo which included Ven. Gnanapala Thera presently an incumbent Buddhist priest at Vajiraramaya Colombo 4 in their class.
Desmond once told me that his own mother had more than one reminded him that Rama was his best friend.
After his studies in England, where he was enrolled as a member of Honourable Society of Gray's Inn, and having been called to the Bar of England and Wales returned to Ceylon (then) and practised for a short time at the private Bar.
He was picked up by Chief Justice late Mr. Victor Tennekoon and invited to join the Attorney General's Department as a Crown Counsel.
He prosecuted in, and on later elevation to the bench as a High Court Judge served in numerous and distant parts of the country, Galle, Matara, Jaffna, Kurunegala and Anuradapura. He served as President of the Court of Appeal and finally adorned the Bench of Supreme Court of Sri Lanka.
Jayantha Gunesekera P.C. used to tell me that as a Crown prosecutor hewould even make available documents to his opposing counsel, which one was not entitled to. Fair minded and courteous, he would listen patiently to the counsel of both sides, never engaging in slanging matches.
A long standing member of Kennel Club and a very avid dog lover he used to bring up dogs of pedigree and very regularly displayed them at the regular dog shows.
The daschunds were his favourites and one of them, a pup personally brought over from U.K., was a champion and went on to win a coveted title of "Champion of Champions" at a show in Kandy in the 1990's. He shared this interest with the late Mr. Lakasen De Alwis both being very knowledgeable about dogs. We both happened to be pall bearers at the late Lakasen De Alwis's funeral and after I wrote an appreciation. Rama told me "Methsiri you must write something about me too" when the occasion arises.
A superb conversionalist with a wonderful wit, his hilarity at parties was infectious. He was the centre of attraction with his usual bantering and with more than a fair share of food and drinks, usually carried the party with him. The last I saw him in his elegance and usual style was on 31st October 2006 at Desmond's birthday where as usual he made a very lively impromptu toast to the birthday boy.
He was more than a friend and neighbour and almost an elder brother to me. He would always encourage me on my numerous endeavours and was the first to appreciate what was done. Always ready to oblige in many ways, even financially he was liberal with his purse. He was fortunate to have a very understanding wife in Mano.
He was elevated to the highest in the Inns of Court London where he was made a Bencher of Honourable Society of Gray's Inn London.
After retirement from the Supreme Court he functioned as the Governor of Western Province, Chancellor of Uva Wellasa University, Chairman of Human Rights Commission (which he attended the last and the very day he passed away) at the time of his death.
He was a trustee of Vaneeswara Hindu Kovil, Kotahena.
May He attain the supreme bliss of Mosksha
---
Anil Moonesinghe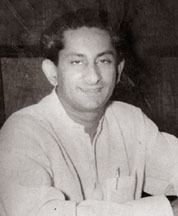 Anil represented all aspects of the social democratic political life of our times. His life and work was a complete picture of the public aspirations of a political leader. He was well accomplished in almost all spheres and dimensions of public life and intellectual ability. Truly, Anil Moonesinghe was a unique political personality in the post-colonial history of our land.
I disagreed with him and I was shattered when he left the LSSP to join the Sri Lanka Freedom Party. But I could understand why he did so, listening to his own reasoning. The democratic and progressive block represented by the several alliances and fronts of the centre-left is now taken for granted. But the birth pangs of this formation was not easy. Anil bore the brunt and pioneered the idea inside the left. He often asked what is the use of being a commander without an army? But I cannot yet reconcile with our (LSSP's) role in a centre-left cabinet dominated by an equivocal leadership, unless it was a limited strategy which it was not. Anil underscored the need of developing a left tendency within the block strong enough of impact on the policies of the government together with the mobilization of the people around their demands and expectations, and thus move on with progressive reforms. Anil never failed to be in the thick of such struggles.
His youthful days in UK absorbed the left programme and the Marxist ideology as a worthwhile purpose of his life. He dived into the depths of the labour movement and the debates of the left. He believed that the revolution would blossom out of the movement of the masses demanding reforms and participating in the process. For this he advocated the need to be entrenched in the midst of the progressive forces without being in revolutionary isolation.
He walked the streets of London in the shivering winter mornings taking the party paper from door to door. He returned to the island as a young Sama Samajist with a vision and as a qualified barrister. He was never content with public speaking without joining the people in arduous tasks and political action. He believed more in real life and action to advance the cause than spend time in theoretical expositions. And impatient Anil will do it himself - any task even before the comrades came along. He was a romantic and nurtured an idealism but never lost the bearings of the practical approach.
He introduced a lifestyle quite new to the Sama Samaja Movement.A simple and down to earth man who shared with his people any, and all circumstances, of hardships. He taught us the frugal way and exposed us to the splendour of nature, when he promised us a comfortable night and parked his vehicle on the bund of the Tissa Wewa to take out a folding bed for a good night's sleep. He was emotional and laughed merrily as much as he wept with his heart for the joys and grievances of his people and comrades.
He was well exposed to the Western culture but he was firmly rooted in his cultural heritage. He took pride in being a grand nephew of the anti-imperialist Anagarika Dharmapala. He was quick to find the vacant areas of Sinhala consciousness in the Sama Samaja Movement and he tried to infuse that element into the party. But this was resisted as chauvinism. He was committed to the hilt in defending the rights of minorities and even welcomed Tamil national consciousness inside the party. He believed that the two nationalisms could be fused whilst others thought that a common nationalism should be invented.
As a minister or a chairman he demonstrated the way to harness the workers' enthusiasm in raising productivity and efficiency. He was a role model as a minister or chairman. He was out on the streets meeting with public and sensing their mood. The constituents from his distant electorate never failed to find the warm hospitality in their MP's home. He shared with them whatever he had. The "Bolsheviks" in the party looked down on these kind traits of Anil as a popularity quest. He built up a formidable Trade Union in the corporations and cooperative sectors within a very short time. For this he vigorously travelled to all corners of the island and his weakness was motor vehicles and the joy of tireless driving.
His debating skills as a Parliamentarian and later, his prowess as Deputy Speaker, were distinguished. The deep commitment to democracy within socialism was manifest in his passionate opposition to Stalinism and dictatorship. For him democracy and democratic rights was scared. Anil was endowed with the rare qualities of leadership, strength of character, vision, commitment to social democracy in actual practice, a heart warming concern for the poor, national pride mixed with a conviction of internationalism and a unique capacity to face challenges. He was eminently suited to be this country's leader of his generation to take the country in a left of centre direction.
---
Hardy - a name that echoes in the Gal Oya Valley
It was fifty years ago, Prof. Hardy founded the Regional Technical Training Institute, at Amparai. In the present day, having gone through many different names, it is known as Hardy Advanced Technical Institute. Very recently, the golden jubilee celebrations were held both in Colombo and in Amparai, organised mainly by the Hardy Alumni Association located at Hardy Centre, Ratmalana. Many distinguished guests, including Ministers participated in this event.
Customarily, Prof. Hardy is commemorated on 4th December, annually associated with a charitable event, and a commemorative lecture. This year too it was done and hence I wish to write these few lines to show the great commitment and devotion shown by this Canadian.
I have written earlier too through the columns of the Daily News, about my experiences with him as a student. I am not going to repeat the same as anyone who is interested could find it through the internet. There are many more details about his contributions while in Canada, that could be accessed through the internet search engines. He was a great sportsman as well as a sports administrator.
Therefore today I am going to express my opinions about this great person by looking back at what he did, why he did and how that helped to mould young men to be valuable to society.
"Honesty, Training and Industry", the motto of the Institute, I am certain was an idea that prevailed with the professor, all the time. He dedicated his time from eight in the morning till eight in the evening for the Institute's well-being. He lived in the premises in a simple house where very often in the evenings elephants used to roam around.
This I mention because, after his demise, it was not possible to find an individual with such dedication to succeed him, and hence I believe the Institute did not prosper to the heights which I am certain, the professor had in mind. Though a man from Canada, who had been holding high positions, and enjoyed much more comforts, preferred to be in Amparai, whereas our locals were reluctant to live there. Therefore, it was a problem for the authorities to find even suitable lecturers who were willing to live there.
He believed in training not only on technical matters, but also on day-to-day living. Programmes were set, questionnaires were prepared and followed them through daily, which had a salutary effect on all the students. As far as the technical training was concerned, his main idea was not to promote pen pushers, but individuals who could manage men and machines with the available resources. Not only to direct but also the ability to do and demonstrate. He believed in the day-to-day progress rather than the performances at a final examination.
He expected daily reports to be submitted and he in turn spent his time from 6.30 pm to 8.30 pm in going through them and put his assessment marks. Meanwhile students were expected to be at the "supervised study" in the library. He kept a record of individual student's work. Every student knew this and hence they never failed to submit reports. At times, he would drop into the library and sits with students around 8.30 pm. This was all the supervision he made. This probably is a lesson in time-keeping.
He was a strong believer in the dignity of labour. I have seen his willingness to give a hand in such matters. He wanted the students to carry out certain tasks manually and learn the intricacies involved and to what extend the human factor is involved. Once at a lecture on driver training, he said that even his daughter was not allowed to drive, until she was able to prove that she could change the spare wheel. This showed how much he relied not on the theory alone but on the work that was carried out not in laboratories but with people who are really involved in actual day-to-day work.
In other words, how the work is done in the real environment. This he called 'on the job' training. This involved being at the workplace, when the work starts the disciplines applied to that particular field. Learn from workmen and grasp the theories learnt in the class with the help of these practical people. Some of that may be called trade secrets and that knowledge is difficult to get.
Industry, mentioned in the motto is not connected to any particular industry, but to be industrious in any particular field one chooses. Therefore, those who passed out were fit to be good employees as well as good employers, and it has been proved so. They were fit to serve in any part of the world.
Today communication systems have improved very much and hence acquiring knowledge, at least theoretically, is not remote from any individual. But during those days the Professor got down films and used projectors to impart knowledge.
Professor Hardy, with all his wealth of knowledge and recognition by his own country, was a simple and kind man. While he was at Amparai, University of Saskatchewan awarded him an Honorary Doctorate of Laws Degree.
He was liked by everyone and he dealt with everyone with equal respect and empathy. When he inspected the Institute's well laid garden in the sweltering heat or was at his desk in cooler atmosphere, there were no signs of fatigue. Also, though he was a mild person, he did not expect 'no' as an answer. So everybody first had to say 'yes professor and then say, but... professor.
Professor Hardy loved the Institute and its environ. He always showed that each student was in his mind very much closer to him. Whenever he was away on a long vacation with his family, he never failed to send greeting cards with a personal note to each and every student.
He was cremated in the premises as he may have wished. I still remember the day, which was 43 years ago people of all ages and positions, ordinary village folks, where Professor had accompanied them while advising on their agricultural needs, flocked at the premises to show their gratitude. Flower petals were dropped from an Air Ceylon aircraft, organised by the past students. The day's proceedings were filmed by an old Hardrian. He lived till his last breath to serve others.
Benjamin Franklin had said 'Well done is better than well said'. So no need to say more, Professor Hardy did well.
---
...incorporated humour to stress important points
The fourth day of the month of December is the death anniversary of our beloved Professor, who departed us in 1963.
Sri Lanka was fortunate enough to get the services of our Professor who left the shores of Canada after a long tenure, as Professor of Agricultural Engineering at the Saskatchuvan University, to reach our shores in 1951.
At the time he was already 61 years old. After a short stint at Mahaillupallama, providing guidance to our Agriculturists in dry zone cultivation, he reached Amparai to set up the "Regional Technical Training Institute" under the Gal Oya Development Board.
He started from scrap to build up this Institute and made it a reality by 1956. The first batch of trainees were admitted in January 1956. He solely handled the task of formulating the training modules relating to almost all the disciplines taught there, with adequate stress on the relevant practical aspects. An up to date technical library was established by him. This library not only served the trainees but all those who were serving the Gal Oya Development Board.
In addition to our own students several from the developing countries like Thailand, Borneo, Nepal, Singapore, Vietnam, Indonesia etc. had the good fortune of getting technical training under the guidance of our Professor.
Along with so many others I was lucky enough to get admitted to the Institute by facing an interview panel, headed by our Professor. During the two year residential training at the Institute, Professor taught as earth moving, mechanised dam construction and maintenance of machinery and equipment. His lectures were very vivid incorporating humour to stress important points.On the whole he enunciated that machinery should be used only when a task is not possible within a reasonable time by other means. Also he stressed that one does not deserve to supervise a job, unless he has done the same or similar job at least once with his own hands. That is why he was a firm believer in "On the job training".
Let as all solemnly pay our homage to his soul by perpetuating his ideals.
---
Rehan de Silva - 'A candle in the wind'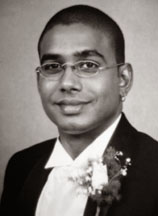 The light of our home suddenly faded away bringing grief to all of us here. We feel the call was too early but, your Creator decided that it was you, who could fill that void, in that far and distant land blessed with a golden shore. Darling Rehan, it's your sweet face that we cannot see anymore. But, those beautiful memories shall linger forever in hearts and minds till we join you over there.
Darling Putha, you gave us so much joy from the moment you were born. We, your Ammi and Thaththi valued you as the greatest gift given to us by God. The man in you made us proud. Our love for you will continue though we miss you forever. God will stand by your side, till we join you on that golden shore.
Rehan, we were your closest cousin Ayya and Nangi. We cannot erase the lovely childhood we enjoyed with you. Your beautiful smile and that cracking laugh which made us happy always lit any place you were. You stood by your helpless friends, and touched everyone's heart wherever you went. Your multi-faceted friendship around the world was ample testimony of the true gentleman you were. Oh, dear Rehan, you were not only a cousin but also our brother and best friend.
Your memories are carved in our hearts, while you stay awake in our thoughts. However, the void you created in us cannot be filled. We continue to love you, while you Rest in Peace. Putha, this is Bernie Ammi and Remy Mama recalling fragrant memories of you. You were the big man with a large heart, and fun- loving. It was a pleasure to have you around.
You gave more, and that gave you more friends.
We miss you much. Rest in Peace dear son. I am your dearest Achchie, Priscilla- "Darling Rehan, I pen these few lines in grief. You were my pride of life from your boyhood. My thoughts are with you each day. I loved you here, I loved you in death and I shall continue to love you wherever you may be".
"It seems to us that you lived your life, like a candle in the wind,
Never fading with the sunset and when the rains set in ..."
Your fond memories will always stay, along our journeys' path
Your death plunged us into eternal grief, like boulders crashed in ... "
- Ammi and Thaththi