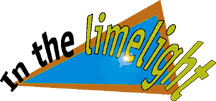 Those who led the struggle
Independence wasn't handed to us on a platter by the British colonialists. Our local leaders representing all races, religions and communities had to fight for their rights and demand political freedom. Here, we feature some of those who led Ceylon's struggle for independence.
D.S. Senanayake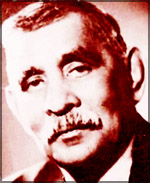 Don Stephen Senanayake was the first Prime Minister of Independent Sri Lanka (Ceylon).
He was born on October 20, 1884 in Botale, Meerigama to Don Spater Senanayake and Heehelelle Catherine Elizabeth Perera Gunasekera. D.S. was the youngest in the family with one elder sister and three brothers. F.R. Senanayake, another well-known politician, was his second elder brother.
A product of S. Thomas College, Mount Lavinia, D.S. enjoyed sports more than academic activities and excelled in cricket, boxing and wrestling.
A famous story about him describes how his father was happy about his son always becoming the fourth in the class, only to realise very much later that there had, in fact, been only four boys in that class.
D.S. gave up studies at the age of 18 to take over the family estates after his father's death. He entered public life by identifying himself with the Temperance Movement, following in the footsteps of brother F.R. D.S. was the first member of the family to enter the Legislative Council and was appointed the first Minister of Agriculture and Lands in 1931.
Elections for the first government of Independent Ceylon were held in 1947. Upon independence in 1948, D.S. Senanayake took office as the country's first prime minister. Prior to Ceylon's independence, he formed the United National Party (UNP).
D.S. died in a riding accident on March 22, 1952 and was succeeded as Premier by his son, Dudley Senanayake.
---
S.W.R.D. Bandaranaike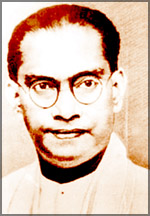 Solomon West Ridgeway Dias Bandaranaike was born on January 8, 1899 in Nittambuwa to an upper class Sinhala family. He received his education at S. Thomas' College, and later at Oxford University, England.
S.W.R.D. returned to Ceylon in 1925 and having practised law for a while, entered politics in 1926. He was a member of the UNP, which he served from 1931 to 1951. He held a Cabinet position too. In 1951, he led the Sinhala Maha Sabha faction of the UNP to form the Sri Lanka Freedom Party (SLFP).
He led the SLFP to victory at the 1956 election and became Prime Minister. He died on September 26, 1959 after being shot. His wife, Sirimavo Bandaranaike became the world's first female Prime Minister after his death.
Former President Chandrika Bandaranaike Kumaratunga was his daughter. Some of his achievements were establishing the Ministry of Culture and Department of Ayurveda, turning the Vidyodaya and Vidyalankara Pirivenas into universities, abolishing British bases at Katunayake and Trincomalee, nationalising the bus service and Colombo Port and declaring May Day a holiday.
---
The Ponnambalam Brothers
Ponnambalam Ramanathan and Ponnambalam Arunachalam and their less well-known brother P. Coomaraswamy were
nominated heads of the Legislative Council at different times. Their father was Ponnambalam Mudaliyar and their mother, Sellachi Ammaiyar.
Ponnambalam Ramanathan was born on April 16, 1851 and was educated at the Colombo Academy (now Royal College) and Presidency College in Madras, India. Returning to Ceylon, he chose the legal profession and became an Advocate of the Colombo Bar.
In 1879, at the age of 28, Ramanathan made his entry into politics by acquiring the Nominated Unofficial Member seat in the Legislative Council. At age 38, he was a senior barrister and Unofficial Leader of the Legislative Council.
He was the Solicitor General from 1892-1908 and became a King's Councillor in 1903, one of the first to receive this honour. He also won the Legislative Council seat for the Educated Ceylonese in 1911 and held it for 11 years.
He was one of the leaders of the campaigns which demanded the release of Sinhala leaders who were imprisoned after the riots of 1915. He was Knighted in 1921 when he was 70 and became an Unofficial Member of the Legislative Council from 1922-1924.
He also set up two schools, of which one became the Jaffna University. Lawyer, legislator, scholar, statesman and orator, Ramanathan died on November 26, 1930 at the age of 80. Ponnambalam Arunachalam, also known as Sir Arunachalam Mahadeva, was born on September 14, 1853 and received his education at the Colombo Academy.
He won the Queen's Scholarship in 1871 and entered Christ College, Cambridge. He returned to Ceylon and sat for the Ceylon Civil Service in 1875 and became the first Ceylonese to enter the Civil Service.
Arunachalam was the Registrar-General from 1888-1902 and published the four-volume Census of Ceylon in 1901, which was one of his outstanding works. He retired from the public service in 1913 and received a Knighthood.
The speech that he made on 'Our political needs' as the first President of the Ceylon National Congress (1919-1922) is termed as one of the greatest speeches made in the island. He was President of the Ceylon Branch of the Royal Asiatic Society from 1913-1916.
Arunachalam, who also contributed much towards the freedom struggle, died in 1924.
---
E.W. Perera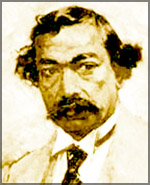 Edward Walter Perera, known as the 'Lion of Kotte', was a devout Christian who was a leader in the Reform Movement which was then gathering momentum. The advocate gave up his practice to campaign for more political freedom for the locals.
The Martial Law declared after the Sinhala-Muslim riots of 1915 resulted in many prominent leaders being shot and killed and many others being imprisoned without trial. Local leaders felt that the British government will have to be informed of the situation in the island despite the problems they were facing over World War II.
It was E.W. Perera who undertook this dangerous journey to war-torn London. His mission was successful.
---
F.R. Senanayake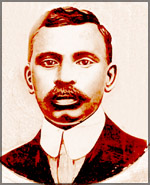 Frederick Richard was a powerful influence on Ceylon's politics until his premature death in 1925.
The elder brother of D.S. Senanayake, he had his education at S. Thomas' College, Mt. Lavinia from where he entered Cambridge College in Britain.
F.R. entered the political arena by propelling the YMBA and the Temperance Movement, which had been introduced by his father. He invested heavily in the YMBA.
He was the first politician from the family and was the first leader of the Ceylon Independence Party. D.S. took his place after his sudden death during a pilgrimage to Buddha Gaya, India.
---
D.B. Jayatilaka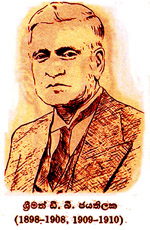 Don Baron Jayatilaka was born on February 13, 1868 at Waragoda, Kelaniya, the son of Don Daniel Jayatilaka and Elisiyana. At seven years of age, he was sent to the Vidyalankara Pirivena to learn Sinhala, Pali and Sanskrit.
Then, he was admitted to the local Baptist school to learn English and other subjects in English medium. Later, he studied at Wesley College, Colombo and passed out from the Calcutta University.
He was responsible for a revival in Buddhism; he together with Col. Henry Steele Olcott started many Buddhist schools. He also founded the YMBA in 1898 of which he was the President till his death.
He ventured into politics with a fight for those imprisoned and was arrested in 1915 and released a few months later. He was unanimously elected President of the Ceylon National Congress on June 21, 1923.
He was the Leader of the House and the Minster for Home Affairs on September 22, 1931. In 1936, he accepted the post of Ceylon's Representative in India. He was Knighted for his services to the Motherland in 1932.
The well-known scholar and educationist died in 1944.
---
Anagarika Dharmapala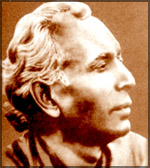 Don David Hewavitharane was born in September 17, 1864 to H. Don Carolis and Mallika Hewavitharane.
He received a Christian education at Christian College, Kotte and then studied at Colombo Academy. Around 1886, he turned to Buddhism under the influence of Col. Henry Steele Olcott and Madam Blavatsky, who were propagating Buddhism and Buddhist education in Sri Lanka. He started helping them and changed his name to Anagarika Dharmapala.
He was instrumental in reviving Sinhala and Buddhist sentiments among the people; he was in the forefront of the freedom struggle through his publication Sinhala Bauddhaya, which guided nationalist and religious movements.
Dharmapala was ordained as a Bhikku in Sarnath, India in 1933 and died there the same year at the age of 69.
---
D.R. Wijewardene
Don Richard Wijewardene, the founder of Lake House, was born on February 28, 1886; his father was Don Philip Wijewardene. He was educated at St. Thomas' College, Colombo and at Cambridge, England.
He returned to his Motherland in 1912 and started his legal career at Hulftsdorp. It was here that he was given the idea of starting a newspaper business.
He acquired the Dinamina newspaper in 1914 and took over The Ceylonese in 1918, which he renamed the Daily News. One of his biggest accomplishments was buying the then 90-year-old Observer in 1923. Other papers such as Silumina and Thinakaran were also started by him.
DRW played a leading role in politics of the era as well as in the freedom struggle. Through his newspapers, he campaigned for constitutional reforms and greater political freedom. Although he promoted nationalist sentiments, he was never harnessed by communal interests.
He died on June 13, 1950.
---
Dr T.B. Jayah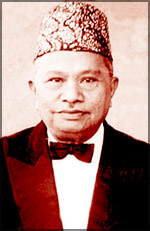 Tuan Burhanuddin Jayah was born in Kandy on January 1, 1890. He studied at St. Paul's College, Kandy and S. Thomas' College, Mt. Lavinia and received his degree from the University of London in 1913 and joined Ananda College as a teacher. In 1921, he was appointed Principal of Zahira College.
He entered politics in 1924 and was elected to the Legislative Council. The speech that he made in passing the Dominion Bill is historic.
Teacher, principal, legislator, State Councillor, freedom fighter, parliamentarian, Cabinet minister and High Commissioner for Sri Lanka in Pakistan, Jayah died in the Holy City of Medina, Saudi Arabia on May 31, 1960 at the age of 72.
---
Sir James Peiris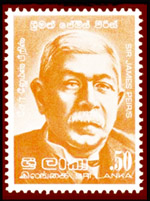 Born in 1856, Sir Peiris was the chairman of the committee which was protesting the British Governor's handling of the riots and the unfair and discriminative treatment being meted out to Sinhala Buddhist leaders.
As a Christian, although he was offered privileges by the ruling British, he refused them and stuck to his principles. The man who campaigned avidly for political reforms died in 1930.
---
Some others who fought for independence
Migettuwatte Gunananda Thera
Hikkaduwe Sri Sumangala Thera
Arthur V. Dias
N.M. Perera
Philip Gunawardana
W.A. De Silva
Razik Fareed
Colvin R. De Silva
Sir Muthu Coomaraswamy
Mary Rutnam
E.W. Jayawardene
A.E. Goonesinghe
E.J. Samarawickrema
Daisy Dias Bandaranaike