NCCSL exhibition to help producers and farmers
The Wellassa Krushi Udawa organised by the National Chamber of Commerce of Sri Lanka (NCCSL) will be held from June 6-8 at the Dutugemunu Central College, Buttala.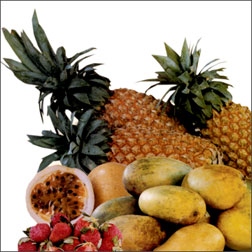 The exhibition, Trade fair and seminar will bridge the gap between the producers and the buyers and find markets for their produce. In most instances they produce the goods and look for a market which is not very feasible, said President NCCSL D. Essuwaren.
According to 2001 statistics 5,639 square kilometers are under cultivation and it is the second largest agricultural area in the country. A total of 83, 425 males and 39,206 females are engaged in agriculture.
The main agricultural products cultivated in the Buttala area include maize, low country vegetables, oranges, plantains, pineapples and passion fruit.
He said that they have invited all exporters of agricultural produce to meet the buyers. The banks, finance and leasing companies and sellers of agricultural tools, pesticides and fertiliser companies will take part in the exhibition.
NCCSL plans to invite guest speakers who are experts in the subjects of quality, packaging and new technology to speak to the farmers at the seminar so that they could enhance their knowledge on these subjects.
He said that with the facilitation of NCCSL Lanka Canneries have come to an understanding with the farmers of Buttala to purchase their harvest of Passion fruit and they are ready to purchase any amount at Rs 40 per kilo.
Essuwaren said that this will be a good opportunity for the farmers to meet the buyers, discuss and if necessary sign the agreements so that they can sell their produce direct to the buyers at a higher price.
Explaining the objective of organising the Wellassa Krushi Udawa in Buttala he said that on most instances exhibitions are organised in the capital and it doesn't help the rural people to sell their produce, obtain new technology or establish business linkages which leads to them selling their produce at a lower price.
This is a solution and as everything is available under one roof it will help the farmers to update their knowledge and also purchase new equipment.