Most media men fulfill social obligations - Minister Alahapperuma
It is true that the mediamen too have their own political views but the majority have divorced them from their duties.
Similarly except for a few, most of the mediamen fulfil their social obligations without let or hindrance, said Transport Minister, Dallas Alahapperuma.
The Minister said so at a meeting held at the Sabaragamuwa Provincial Council auditorium, Ratnapura to issue bus passes to 130 mediamen. Bus passes were issued to the Ratnapura and Kegalle provincial mediamen under a programme initiated by the Chief Minister, Mahipala Herath. The Minister was addressing a meeting held at the Sabaragamuwa Provincial Council auditorium in Ratnapura.
It was held to mark the presentation of "Free Travelling Passes" to 130 mediamen in Ratnapura and Kegalle districts. The Minister said that the issue of free travelling passes to mediamen by Sabaragamuwa provincial council shows the trust between both parties.
Although each of the mediamen has his own political view, the majority mediamen do not communicate their own views but few do, he said. Most of the mediamen fullfil the social responsibilities. Corrupt people can be seen in the society and among the mediamen also such few characters can be seen, he said.
He questioned whether the Sri Lankan society united to commemorate 60th Independence of our country which has faced serious problems today.
The travelling passes have been issued to Ratnapura and Kegalle provincial media professionals under the guidance of Sabaragamuwa Chief Minister Mahipala Herath.
---
Point Pedro writer honoured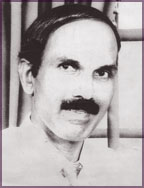 Prolific writer, speaker and author of several Tamil books, A. Ratnavelone was felicitated at a Tamil Literary function held by the Northern Province Education Ministry for his tremendous contribution to the Tamil Literature, Tamil Language and culture. His short story "Nenchank Koodu Ninaivukal" was chosen as the best story for 2006 at the Tamil Literary Vizha held in Vavuniya, recently.
He has so far released more than 67 books through "Meera Pathippakam". He has also won several Sahithiya Awards for his literary works.
He is an old boy of Puloly Puthalai Maha Vidyalayam, Point Pedro, Hartley College, Point Pedro and St. John's Academy, Jaffna.
---
Felicitated for religious commitments
Emalin Nona a god-fearing woman and a social worker was felicitated in appreciation of her religious work at the International Women's Day celebration, held at Embilipitiya divisional secretary's division recently.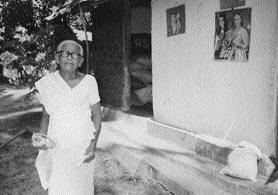 She is an ardent believer of goddess Paththini whose blessings she invoked to the sick and the needy by performing various age-old rituals.
This honour was bestowed as recognition of her services rendered to the people by engaging herself in the offerings made to Goddess Paththini Amma to invoke blessings on the sick and the needy.
She is stated to have participated in over 1,000 such alms givings to the Goddess. Speaking about her career, she narrates as follows, "I was born in Embilipitiya. My father was a village Headman. Now my age is 72 years. It was 27 years ago I started participating in these offerings.
I do not charge for my performances as it is a miracle performed with the blessings of Goddess Paththini.
---
Indian aid for Estate education
With financial assistance from the Indian Government, ten computer training centres will be set up in Kandy, Nuwara Eliya and Matale plantation districts for the benefit of the estate children, said S. Arulsamy, the Central Provincial Education Minister.
Each computer training centre will also be equipped with other necessary inputs and infrastructure. Meanwhile, the Indian government has provided facilities for estate teachers to undergo training in Indian Universities in Maths, Science and English.
At present a good number of teachers are undergoing training in several Indian Universities the Minister said.
---
Twenty one reconditioned buses to upcountry
Transport Minister Dallas Alahaperuma, who commissioned 21 reconditioned buses at Nuwara Eliya, said that on the initiative of his ministry, and due to an efficient workforce, the government was able to save a sum of 6.2 million rupees.
The Minister who thanked the officials and workers recalled that it was during the S.W.R.D. Bandaranaike regime the bus service was nationalized in the larger interest of the country. He wanted the reconditioned buses to be deployed at Nuwara Eliya, Walapone, Hanguranketa, Kotmale, Gampola, Nawalapitiya, Gampola depots.
The project of reconditioning old buses would be extended to other depots as well, he said.
Livestock Development Minister C.B. Ratnayake, Provincial Council Member, Muthu Sivalingam and several others spoke.