Defying dogma and taboo
I was intrigued to learn that the person I was going to meet was ex-army, even his car resembled a military reconnaissance vehicle, with - I don't know if there is a special name for it - a 'lazer-distance-detector' which from time to time intruded on our conversation by announcing the distance between us and the vehicle in front, for which he apologized.
The first question that I asked him was 'Why did you join the army?'. He was an intriguing character non like I've met before. Not for the mere fact that he was ex-army, but he was also an accomplished writer, with enough experience in the battlefront to provide adequate authenticity to his writing. There was a contrasting nature about him. Even his name 'David Blacker' and 'SL Army' didn't seem to belong together.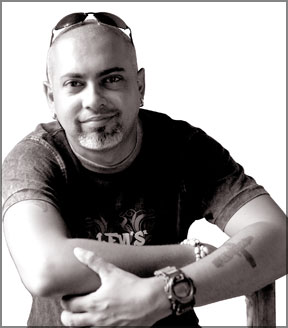 David Blacker served as an enlisted soldier in the Sri Lanka Army in the early 1990s, seeing combat as a nineteen-year-old rifleman at Elephant Pass. After being injured, in 2001 he moved to Europe and worked part-time as a designer.
"I had a lot of time on my hands, so I took up writing. Since I got back I haven't had much time to dedicate for writing. But I'm determined to take it up again." Now he works in advertising as a creative director. His novel A Cause Untrue won the Sri Lankan State Literary Award for Best Novel in 2006, and was shortlisted for the Gratiaen Prize 2004. It has also been nominated for the Dublin IMPAC Award 2007.
"I always wanted to join the army," said David Blacker answering my first question. "Joined at nineteen, straight out of school. When I got injured it was a choice between doing a desk job in the army or going home. So I opted for the latter."
Although he wrote about war, it was quite different from the usual war stories of Sri Lankan literature. It was, from the first line, a universally understandable version of war, with the eloquence of an international bestseller: but by no means less 'Sri Lankan'.
"I was asked about war in Sri Lanka frequently when I was abroad. For me the main purpose of my writing was to throw light on war, in a way foreigners could relate to it as well. This was just my way of explaining to them what it was like."
He claims that like any other writer he also benefitted from his experiences in the battlefield. "My experience in the army did inspire my writing. I did not have to bother about doing research. It helped to know a lot of people in the army. May be I wouldn't have written such books if I had not been in the army."
He also said that although background information of the book was based on personal experiences in the army - incidents from his own life and from the lives of people he knew - the plot as a whole is fictitious.
As many other accomplished writers he is multi talented. An illustrator and an Art Director by profession, he is capable of juggling his interest without much effort. "I started writing pretty recently. It's more of a hobby. The two interests - writing and illustrating are not entirely different from each other. They are just different methods of experimentation."
When asked which one interests him the most he said that he cannot pick between them, and added, for no doubt totally rational reasons, that writing is not economically practical. "Writing for me is something new and exiting. Something I do apart from my job."
Among hundreds of lines of prose one in particular caught my attention - 'A persons scars are a record of his dealings with the world.'(The black light arrow) Since there was a biographical element in his writings I felt I had to prob deeper in to this sentence; though I detected no visible scars on him. "Scars are like a physical manifestation of the bad things that happen to people. But there are no manifestation of the good stuff. And then again there are other phycological injuries that you cant detect as easily."
Reading the excerpts I realized one thing. That as most other accomplished war poets and writers he dwells on the bleaker aspect of life and he seems to be preoccupied with animal imagery. His writings are ambiguous, peppered with images like cockroaches, caterpillars, cocoons, etc... while also paying extreme attention to minute details.
"It never crossed my mind that I use a lot of animal imagery. I tend to be very descriptive in my writing. I guess it comes with the territory of being an illustrator. As for focusing on the bleaker side of life, my subject is war and war is anyhow bleak."
Elaborating further on the subject of war he explained the phrase 'To go through combat and return is like cheating on a woman you had loved for a long time.' (from one of web-based short prose passages) "You love something for a long time, then you are attracted to something new, exiting and fascinating with a woman who's completely different. War is pretty much the same." He explained that once you go into combat, your life will never be the same again.
"It's hard to get back to your old life. You know that the new 'hottie' still exist and you have the choice of going back to her as you can always go back to battle."
I ventured further in asking whether he has contemplated going back to battle. He admitted that sometimes he did. But not any more. Aside from the physical constraints, he said 'you have to be a lot more innocent to go off and do that now. The older you are the more cynical you get.'
---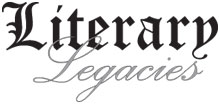 Sir Arthur Conan Doyle: unsurpassed consistence and mature writing style
Sir Arthur Conan Doyle is a Scottish author, best known for his detective stories like Sherlock Holmes and Professor Challenger. He was born on May 22, 1859, and the genres he worked on ranged from science fiction stories, historical novels, plays and romances, poetry, and non-fiction.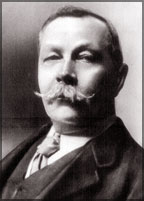 The two types of genres that Sir Doyle created - the detective story, and science fiction/adventure has been imitated ever since. He introduced fictional detectives that used pure logic and character analysis to solve crimes based on clues scattered about the text.
His father was English while the mother was of Irish origin. From 1876 to 1881 he studied medicine at the University of Edinburgh. While studying he began to write stories, first of which appeared in Chambers's Edinburgh Journal before he was 20. His first noteworthy work was A Study in Scarlet, which appeared in Beeton's Christmas Annual for 1887.
It featured the first appearance of Sherlock Holmes, who was partially modelled after his former university professor, Joseph Bell. Sherlock Holmes, however, was even more closely modelled after the famous Edgar Allan Poe character, C. Auguste Dupin.
More than often, Sir Conan Doyle had contemplated putting an end to the Holms series, but he was advised by others not to. He continued it for the sake of the fans until December 1893, and wound up the series in order to make time for his historical novels, which he considered more serious.
Holmes plunged to his death down a waterfall, but the expected uproar by the fans that ensued forced Sir Conan Doyle to bring the character back to life. Holmes had been so famous that even other authors have featured him in their novels.
Writing for Sir Conan Doyle was not just a profession but a calling. And he was blessed enough to make money doing what he loved. He was, in fact, the highest paid writer of the 1920s.
But the commercialisation obscured his talent as a writer. He had an unsurpassed consistent and mature writing style. His vocabulary and grammar is superior to that of his counterparts. All his books have the same excellent character embodiment. In fact it is his style that has preserved his novels so far, and will further in the years to
come. According to the contemporary author's Database, the four main strengths of his writing are: firstly, it is vigorous, clear and readable; secondly, it is full of concise, sensuous description that genuinely evokes a sense of place; thirdly the characters in the story are memorable with striking personalities; and finally, he is a masterful storyteller.
He died of a heart attack, aged 71. The epitaph on his gravestone reads: Steel true, blade straight, Arthur Conan Doyle, knight, patriot, physician & man of letters.
Source: internet
--------------

To the lone soldier
It was raining cats and dogs,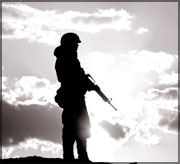 And everyone was rushing indoors,
Except for the soldier who held his stay,
To do his job was his chosen way.
It was getting too dark too soon,
He wasn't scared despite no moon,
The cemetery junction got ready for the night,
But he didn't dare to say good night.
The drops of water dripping down the cap,
The anorak drenched from bottom to the top,
And yet no hurry to look for a shade
His determination made me ashamed.
I wondered when he would get his rest,
His life is spent to give us the best,
I wished I could meet and thank him,
For guarding our city for you and me.
Dr. Sujeewa Gunaratne
---
Night time
The tick-tock of a clock,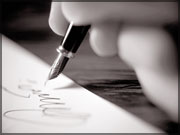 The drip- drip of a faucet,
Chorus of frogs,
Protesting dogs,
Splinter the stillness of the night,
And I, doodle on my notebook,
Write poetry on the margin,
Dozing in fits and starts,
Succumb slowly,
To the magic of night...
Anusha Jayasiri
---
Colours?
"The moon gleams down,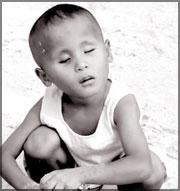 From its velvety stream,
Along with his friends, the stars.
Whereas, his brother Mr. Sun come on alone,
His gleaming rays reaching wide,
Causing sparkles on the stream.
While the sky of blue, a lovely blue
Takes a nap on pillows of white.
The flowers below in there gowns of red, pink and blue,
Spread along the vines of laced frills of green."
Hmm..... So says my little brother, very poetic indeed.
But, WHAT is the sky?
WHAT is the moon?
WHO is Mr. Sun?
I hardly know as I only feel,
I'm so blind and left with him.
The only colours I seem to see,
Is the Darkness of the Blind.
F. Farwin Rahuman, Gampola International School.
---
Connotation
When I wanted to make conversation,
They served me with glances of irritation
But when I wanted to be in solitude,
They made it their aim to make me talk.
When I word, what I feel,
I am the one, who's gone mad.
They are all perfectly well,
That's why they can't, feel what I feel.
All of us have been placed for apart,
In a race where the whole world take part.
Lost in the glory, money and all,
That are for, yet to be reached.
We sometimes forget, the close by things,
Such as reality, already reached.
Ravindi Silva, Panadura.
---
The weeping girl
She squats on the ground,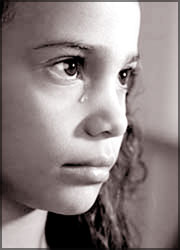 Barefooted, clothes crumpled.
Her pretty face distorted,
Tears streaming incessantly
From her swollen eyes.
She clutches her hair,
shaking the head violently.
Buries her face in her hands,
Presses her forehead on her knees.
But she cannot shake off
The flaming sorrow deep within her.
She neither cares about the crowds,
Nor her where abouts,
But,
The burial
Of her beloved father.
Neela Vithanage, 101/2, Bowala, Kandy.