Tips for travellers
You are ready to leave for a trip to another city or country? For certain, before going to travel you have the problem of choice before you. You would not like something saddening your mood during this rest. Thus a determinative factor, capable to create or destroy this mood, is the residing place. So, we will talk about a choice of hotel and important points which you shouldkeep in memory.
It is necessary to consider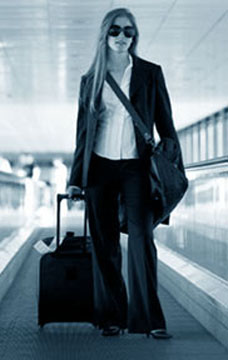 1. To avoid unpleasant surprises at the entrance to a hotel, learn about hotel and services it offers, and also about what of these services are included in a room rate, and what services will render to you for an additional payment in detail.
2. When choosing beach rest, remember that you will spend the most part of time in a hotel territory. Therefore be guided in your choice by details of hotels with developed infrastructure: pools covered and opened, saunas and beauty salons, SPA-centres, tennis courts, exercise rooms, shops and restaurants, and also game halls with billiards, bowling, table tennis, slot machines.
3. At a choice it is necessary to give special attention to remoteness of a hotel from the sea. Many hotels have own beaches with free chaise lounges and umbrellas, in other hotels you will be offered delivery to a beach by a specially organised bus, or you will need to pass some distance to the sea (always specify, what is this distance in metres), probably, you should pay for a chaise lounge in addition.
4. If you are interested in an excursion tour, then, reserve a hotel, learn, whether there will be everything for a comfortable lodging in numbers for the night - air conditioning, hair dryer etc.
5. Needless to say the more "stars" a hotel has, the better it is. Despite international standards, each country has its own specificity. For example, a good three-stars hotel in France will be 10 times better, than, say, in Czechia, and a five-stars hotel in Malaysia is much better than its analogue in Europe. Therefore be guided on a hotel's stars, but do not consider this factor as the only thing to influence a choice.
It is important to know
Let's decipher various services hotels offer so that they would not confuse you.
BB - breakfast is included in a room rate, HB - a half board, a hotel will offer you a breakfast and a supper.
FB - a full board, that is a breakfast, a dinner and a supper. All - "all inclusive" system, food (depending on a class of hotel it can be from three - to six-single), and drinks of local manufacture, including alcoholic (in truth only since morning and till midnight or even 23.00) are included into a room rate.
UAll - (ultra all inclusive) the same, as in system "all inclusive", but besides, a hotel will offer you also drinks of import manufacture, and to a hotel's discretion - fresh juice and ice-cream and the system works round the clock or till 1.00 AM, sometimes till 2.00.
Practically in all hotels of the world a checkout time is 12.00. A hotel guarantees settling in numbers till 14.00 (in hotels-appartments settling is till 15.00). If you arrive at a hotel early in the morning, you should inform a hotel administration in advance, and be ready that you should pay in addition for "early entrance". Also additional payment is raised for "late departure". Usually till 18.00 your additional payment will be in each hour, and already after 18.00 be ready that they will require from you the overall cost for a day. Not to appear in unpleasant position, always get acquainted attentively with rules of a hotel, which you can find in a number after settling.
In modern world of high technologies each large hotel has Internet site.
There you can find exhaustive information and photos on the attracted hotel. All it will help you to make an impression about hotel, however you can learn the most "live" information in responses of the tourists who have already visited it.
Have a good rest!