Simple ways to deal with Ipod related problems
iPods are a small devices, basically designed to play music and video
Though they are very easy to use, they have their own share of problems and issues and at times you get worried with their troubles and find no solution for that. But there are some minor problems that you can combat with and keep your iPod performance remain the same. Here, you can find some common problems and their simple solutions for you to handle yourself.
There are chances when your iPod stops response and just freezes.Thousands of questions come to your mind in a moment and you think of getting it fixed as soon as possible. The simple solution to this problem is to restart it. If it does not start, check the hold switch to ensure that it is off even though it appears to be so. Or you can put it into a power adaptor to charge it. Restore the latest software updater that is compatible with your player to mount iPod to the computer. If it does not work ,the battery may need to be drained completely. If it is more than 18 months old, the battery may be dead and should be replaced.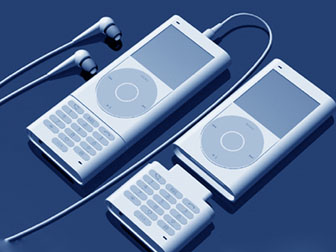 There are situations when it does not mount or appear in iTunes or the iPod software utility. Make sure that the music player is not plugged into a low-powered USB port, as it will not be recognized in such a situation.
Always plug it into a high-power USB port or FireWire USB. iPod requires almost all the power that a FireWire delivers. If it is on the chain of devices connected to the FireWire, it will not be able to get sufficient power. Or check the device whether it is locked up. Another way of making it respond to the computer is to restart the iPod.
At times you will find your iPod displaying a folder with an exclamation mark when it starts up. Your music device may be running out of power; charge it. Update the latest version of the iPod updater that is compatible. Sometimes the incompatible software can not cooperate with the music player and displays various difficulties. The appearance of the symbol may be due to the fact that the hard drive of the device was formatted with an in incompatible utility.
Sometimes a battery with an exclamation point appears on the iPod screen.
It is the indication to charge the battery from a working power source; the battery may be out of juice. Check the music player if it is locked up. If it is, reset the iPod.
In the first three generations of computer, if you start the built-in scanning test of the iPod you will notice the symbol of a spinning disk and magnifying glass. Plug it into the power source as it may drain the battery quickly while scanning. If you are not interested to continue the process, just reset it.
If you are getting the picture of a power adaptor and wall plug on your iPod, be sure that it needs to be plugged into power outlet. This problem arises if the music device is inserted to a USB port or un-powered FireWire port. The sad iPod icon symbolizes that it is broken and all the data stored in it is lost; you need to repair your iPod immediately. Many people complain that their new iPod displays black screen after using it for ten minutes. It may be a defective unit or has got overheated.
If your favourite iPod does not cooperate and gives you unnecessary troubles, it is surely a matter of concern. If the symptoms seem somewhat complicated and perplexing, rush to the nearest iPod repairing centre.