New resident at Dehiwala Zoo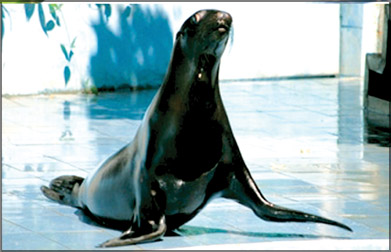 Did you know that we have a new guest at the Dehiwala Zoological Gardens? We are sure that this guest would be welcomed by all of you. It is none other than a young seal and it has been brought to Sri Lanka from the Crefold Zoo of Germany.
The three-month-old sea mammal, named Carl, is currently on display after been quarantined (kept separate from others) at the zoo's Min Medura for some time.
The seal is three feet long and weighs 25 kilos. The Dehiwala Zoo already has a seal which had been a gift of the Yuino Zoo in Japan. With the new arrival, the zoo now has a pair of these animals.
So, hurry and make your way to the zoo to greet this cute new guest from Germany.