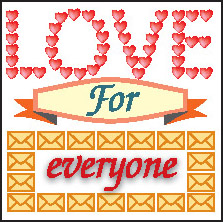 Coming back of teenage crush
It's all of a sudden,
after four years...
I happened to see you among a lot of crowd!
With no difficultly I spotted you
Now a big boy with that early mischievousness
Yet, with a bit matured look
Then we were teens with no burden at all
But the time has changed,
Now, the responsible youngsters...
Guys often change their crushed
But my sweet old crush came back
Which was buried at a corner of my heart.
Kachi
---

"Love" is just a word of four letters
But, the feeling that it gives,
Is like the deep ocean.
This word can make a person smile
This word can make a person cry.
But, only a few people are gifted
To hear this word from the heart
One might fall in love,
In his or her lifetime
But................
You must be careful!
Don't let the wrong person,
Touch your heart
It will break
And badly damage
Eventhough, you try to get it back,
To the normal position,
A scar will remain there,
FOREVER
Chayanga Kulathunge

---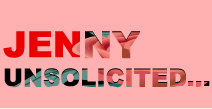 When the Time passes, Even an Ice berg would be melted
And welcome the spirit of the Sea..
When the Time passes, Even a Volcano would be dried off
And welcome the spirit of the Mountain..
When the Time passes, Even Sun would be burnt off
And welcome the spirit of the Star..
When the time passes, Even a Desert would be flooded
And welcome the spirit of the Grass land..
But
When the time passes, One poor soul would be there ...
Isolated...
For the Name of 'True Love...'
N

---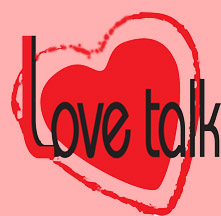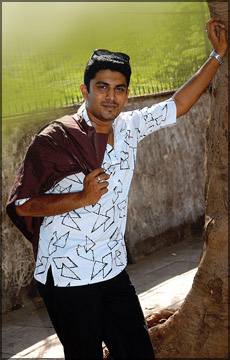 This week's Love Talk is with the popular actor
Indika Ginige.
Do you look into the `wealth' factor when you look for a partner?
Never
If someone likes another, is it ok to keep that idea in mind without letting that person know it?
If you have an idea about someone, I think it is better to express that idea without keep it in mind. Then you can get a mental relief.
If you fall in love with a person who is already in a relationship, what is the decision are you going to make?
I don't take it as a major problem to fall in love with a person who is already in a relationship or married. But you have to give it a second thought, as it would harm the Sri Lankan culture.
What will you do when you meet your ex-girlfriend when you're with your lover?
I'll introduce her to my present girlfriend.
Have you ever been in a dilemma of choosing one partner when you have crush on two people at the same time in the same quantity?
I have never faced such a dilemma.
If you get to know that your partner is cheating.....but you
love her a lot, what are you going to do?
First of all I try to understand her situation. If she doesn't want to remain in the relationship with me, I will definitely let her go.
---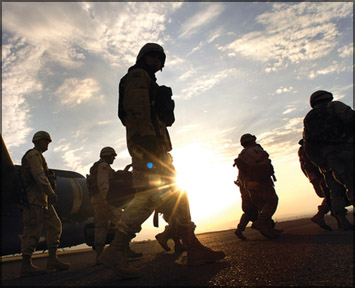 In the fall of 1941, the Queen's Own Rifles selects a dozen soldiers for the officer cadet training unit at Bordon, 16 kilometres south of the main camp in Aldershot. A few days after arriving, David Hazzard writes home to Audrey to describe his new routine as a cadet. (The text is abridged.)
Bordon, England, Wednesday Nov. 19,1941Dear Sweetheart,
I seem to have caught up on my cleaning and scrubbing duties for a short time and have at least three or four minutes to spare. And I can't think of any better way to spend them than in writing to you.
For the first time since I've been in the army I've heard reveille for three mornings in a row and expect to hear it for a great many more. Why? Well I'm up and shaved and have my bed made up before reveille blows. And it blows at 6.30 a.m. Imagine that!
A sample day for instance is as follow. I rise and shine 5.45 a.m., breakfast 7.30 a.m. In between 5.45 and 7.30 I get shaved, make my bed up and fold my blankets in the oddest fashion I've ever seen, put my web (a system of belts and harnesses used to carry pouches and packs) together and clean all the brass on it. Next I sweep a large area of floor around my bed and then get a polisher and shine the floor in the same area. Then I give my bayonet scabbard and shoes an extra polish and clean my rifle.
That fills in very nicely all the time at my disposal. After breakfast we sweep the floor again, take down blackout screens, dust off the windowsill, a radiator, my bed and locker, and get dressed for parade. At this time I put on a uniform that is freshly pressed. It was done the night before. Parades last from 8.30 until 12.40 and dinner is at 1.00 p.m. We fall in again at 2.00 and work till 4.30.
We are taking at present the same training as a raw recruit would get only we are supposed to be perfect to start with. Then after supper at 5.15 we start cleaning equipment for the following day. And doing any studying that is necessary. There are of course a few subjects already that we wouldn't get elsewhere. Such as signalling (Semaphore), unarmed combat, and German. Also we will be getting, as time goes on, tactics and administration.
I'll be glad when this is over. I don't enjoy being treated as a dumbbell and I never did like being ordered around. Still it is funny in sports and as long as I can see the humorous side of it I don't imagine it will get me down.
I haven't been out of barracks yet, except on the parade ground, so I can't say very much about what the local village is like. I may be able to tell you something of it after the weekend.And that is all for the present honey, but I felt that even though I just finished a letter last night I wanted to have a chat with you. So now, with all my love to you. Anne, Karen and Nanny.
I am as always
Your
David K.
P.S. I love you.