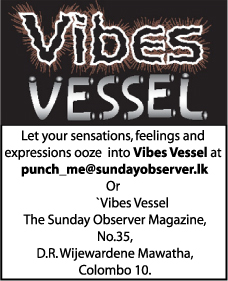 Was I being fooled......?
I thought you would always be with me;
Always by my side and walk with me;
But then you betrayed me.......
In more ways than one, you left me alone
to face this cruel world alone......
I don't wanna believe it
I gave nothing but love........
and affection......;
nothing but honesty;
You said that you did too.......
Turn to yourself and just ask
Did you....?
Did you.....?
I never thought you would dare
dare to hurt me this way......;
All the lies you said and did
made me sick......;
He is what you wanted to pick........
You made me cry while you told a lie,
You made me want to die....
You are not that girl I thought you were,
Know I know you are not a girl of your word....
Why did you leave? Why did you go?
Why did hurt me so much

You promised me marriage, a family too
How could I be so stupid? How could I have believed you?
Do you remember that we were singing a song those days
"what goes around, comes around....."
So girl, all I have to tell you is
one day you will realize and will remember
"What goes around, comes around"
To: Shakya
From: Amal


---
The time has come
I lost my freedom
Due to unavoidable classes
I lost my favourite literature
Because I had to follow
An endless syllabus
I forgot my sweet music
Because my ears were filled
With irritating equations
I found a barrier
Between my beloved ones
Because I couldn't meet them
for a period of two years
Those furious "two years"
Has now become past
Now it's time to enjoy
My valuable life.
Ovadinee Piyaratne

---
To My daddy on my wedding day
I dreamt of this day when I was sixteen
Years passed by with tears in between
I wanted to hold your arm Daddy Oh Dear!
My eyes are wet when you are no more with
It's a bright sunny Saturday without a cloud
Oh! The church bell rings so clear and loud
I'm holding the arm of a man unknown
Journey to start; it's my wedding
I missed your warmth so much as I walked in
I heard someone whispering "poor girl, sin"
I started shivering and felt so down
Tears started to run, through my silk gown
I remembered the last day you kissed my forehead
You promised to do so the day that I wed
For minutes of few memories passed through
I know it's a dream, which will never come true...
Tania Logan - Smith

---
Love and the ripples
Sea ripples
Come and wet my bare feet
It makes me feel better
By healing my soul.

Oh! great sea
Thou should leave thy ripples ashore
And let it wet my feet so forth
Because it heals my burning heart too.
Oh! great God
Thou hast been unfair unto me
As you let retrieve sea ripples
Why am I not getting my lost love again.
Oh! my lost love
I like to see you next to my heart
keeping me tranquilised
And giving inner peace and liveliness.
Aruna Nilaweera

---
The Search for Inspiration
Sometimes poets get stuck for ideas to write about. It is easy to get stuck in a rut as a poet. Staring at a blank page or a blank screen can be intimidating. Here are a few ways, presented in the tried and true list style, which can help you get started.
1. Call a friend and talk about old times
2. Collaborate with another poet
3. Exercise
4. Give yourself a deadline
5. Give yourself permission to write badly
6. Go someplace new
7. Interview yourself
8. Just start writing anything that comes to your mind as fast as you can
9. Listen to your favourite music
10. Look at old photographs
11. Meditate
12. Read a magazine or a newspaper
13. Read someone else's poetry
14. Read your own poetry
15. Review your old work
16. Start with a title
17. Take a swim, bath or a shower
18. Take a walk
19. Try another medium such as drawing or painting
20. Try something new
---
You
Poetic in all times
But now my pen
Just keeps silent,
Oh where are those
My words have gone
To create a poem
In the name of you,
Who is endless
Just as the universe...
Thought and thought
At last I've brought
How I feel
How much of you:
Endless Friendship
Nameless relationship
There's nobody
But just you
In this universe
Who read my mind
In such ease.....
Mahilya Jayasinghe

---
If I could...
If I could fly all the way above trees,
through dreamy clouds,
just to touch the stars & feel the moon.
If I could sail all seas,
fighting mighty waves,
just to feel the soil of freedom; under my bare feet.
If I could walk all the way,
under the summer skies,
escaping all the barriers,
just to come to you
If I could be that tear
of happiness,
falling from your eyes;
just to feel ........alive.
T. I. Wijesiriwardene

---
A fatherless child's mind.....
In a darknight
With the hopeful mind
reacted to the window
I saw the bright star
In the dark sky
that came every might
Yes...............
You are there
I am really happy
You've allready come
to see me tonight too
Thanks "papa"............
But
I can't come to you
Because I am not a star like you
I'm just an innocent child
living on earth
Madushika Weeraman

---
Breaking dawn
One by one, the morning hues
Whispering to each other
Scattering it's glow on the sky
Spreading beneath the reddened clouds
Above the mysterious sun
The night was deep and black
The slow rays of sun washes away those deep spots
Like rain splashing against a muddled painting
The sun breaks in a loud burst
That can only be heard in our imagination
It's the breaking dawn
Breaking to start another day.
Ruvindra Sathsarani