Exam blunders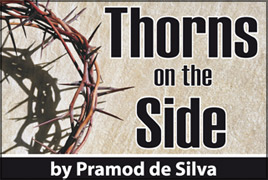 Listen to a newscast on any local radio or television station these days and you are certain to come across at least one item on examination blunders.
The list of comical errors is almost endless - some examination papers already contained the answers, others had wrong questions or questions that were not clear, some had printing mistakes and worse, there was even one blank paper, with just the heading.
While most of these incidents were reported from the North Central Province, the other provinces were not immune to the malaise. The Education Minister has already initiated a probe and we hope they would get to the bottom of this unprecedented episode. This was an inexcusable chain of events that psychologically affected the student body and parents. All those officials found guilty in this regard must be punished and the costs of printing additional (corrected) test papers should be recovered from them ,if possible. The authorities should also clamp down on malpractices at examinations (copying, impersonation, etc) some of which are apparently aided and abetted by supervisory staff.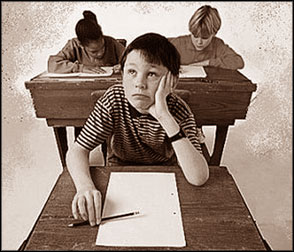 Exam blunders are not a simple matter. Students work and study diligently for their exams, only to discover that someone has done a major mistake with the question papers. Whoever is responsible for this debacle, one thing is clear: there has been little or no quality control and secrecy in the whole process of printing and distributing term test papers by the provincial authorities.
Conducting an examination is and should be, a serious process. Quality control is an essential aspect. The questions must be set accurately by competent persons and secrecy must be maintained right till they are delivered to the students. This has obviously not happened in some cases, as certain tuition masters had discussed some questions and papers well before the examination date. The printing too must be first class - the questions must be legible in the first place. The education authorities must inspect the test papers at each stage to ensure that the finished product meets all applicable standards vis-à-vis subject matter and language. Only then should they sanction the papers for final distribution.
Doubts have now been raised whether competent personnel are actually in charge of the whole process. Education is the bedrock on which the country's future rests and no one should be allowed to darken the children's future by actions such as these. Something appears to be wrong with education at the provincial level. Competent persons must be appointed to key positions in the provincial education sector.
The Central Government's Education Ministry should play a greater role and have a greater say in education at provincial level. It is advisable to obtain the inputs and insights of education experts at the Education Department and the Examinations Department in the process of conducting examinations at provincial level. We are not suggesting that the Central Government authorities should take over functions such as education from provincial councils as that would defeat the very purpose for which provincial councils were created, but some form of State regulation and intervention is necessary to ensure justice for the students and address their woes.
Of course, question paper blunders have not been limited to provincial examinations. There have been instances of leaks and wrong questions even at national level examinations conducted by the Department of Examinations.
National and Provincial education authorities should plan from now on to avoid a repetition of this fiasco at the end of the next term. Students should not have to pay for the omissions of officials at whatever level.
Sri Lankan examinations authorities have still not got accustomed to the notion of 'retiring' test questions. This means that 'retired' questions are NEVER repeated at any future examination. This is simply not done here and some questions are repeated cyclically. True, those who set the papers have to work within the constraints imposed by a largely unchanging syllabus, but they should be innovative enough to frame questions in new ways. This pattern of repetition has enabled some tuition masters to 'predict' questions with uncanny accuracy. In fact, there was a report on a tuition master's name cropping up on a school term test paper recently !
There was a proposal to rename the Examinations Department as the National Education Testing Service, perhaps on the lines of the Educational Testing Service (ETS) in the US, which conducts worldwide examinations such as the Test Of English as a Foreign Language (TOEFL). We do not know whether this has already been done, but it is a timely and necessary move. It will enable the Examinations Department to play a national role in examinations at schools islandwide, without necessarily confining itself to the GCE Ordinary Level, Advanced Examinations and other Government examinations.
The education and examination authorities must also start work on the electronic delivery of examination papers. Computer-based and Internet-based examinations such as the TOEFL have gained a foothold worldwide. They are fast and above all secure, until the last minute. The infrastructure necessary for such a project simply does not exist in Sri Lanka at the moment, but the groundwork should be laid now. In 10 years time, it will be practicable as Internet and computer costs are coming down daily. Besides, printing test papers for schools islandwide costs millions of rupees and consumes tones of paper, not to mention transport costs. All these expenses too can be reduced through electronic delivery.
Blunders have not been confined to term test or national test papers alone. There have been a number of instances of prescribed textbooks that had factual errors, misspellings, wrong grammatical structures etc. This would have a negative impact on young minds which lap up information fast, even if they are wrong and teachers too cannot be expected to detect all mistakes. Once textbooks are drafted, another group of expert panellists should go through them to filter any mistakes, edit the books and approve the final version for publication. Teachers' input too should be obtained in drafting textbooks. A similar process should be undertaken for important school tests. Moreover, the education authorities should prescribe more well known literary works in both Sinhala/Tamil and English for secondary school students apart from the usual textbooks.
The school itself should be centre for revision prior to examinations such as Scholarship and Ordinary Level. This function has now been taken over by tuition masters who seem to be more innovative than their school counterparts. They give tutorials, mock test papers and questions and past papers so that students can gain more confidence ahead of the big day. The schools can do this instead, at no cost to the students. It will also benefit poorer students who cannot afford to go to tuition classes or buy past examinations paper bundles. After all, equality for all students is the key to a sound education.
The time has indeed come to regulate the whole tuition industry, which is untaxed, unregulated and spiralling out of control. From classes which promise to make you a 'wizard 'in English in one month to those who promise an 'A' pass for a given subject at Advanced Level, they are springing up everywhere, luring gullible students and parents. There is absolutely no quality control over these tuition classes, not only regarding the contents taught but also creature comforts - up to a thousand students are sometimes crammed into a small hall with a few fans. The qualifications of these teachers should be probed - there are many 'Sirs' out there who do not reveal what their actual qualifications are. Most of them have not been formally trained in teaching, which could be different from just knowing about a particular subject.
Improving the quality of teaching at schools and developing all schools to the level of certain main schools could be one answer to the tuition problem.
We hope the ongoing education reforms would address all these issues, from examination papers to textbooks. There should be better coordination between education authorities at provincial and national level to make them a success.
Sri Lanka is a remarkable success story when it comes to universal education. It is free for all from primary grades to the universities. Our education indices are among the best in the developing world and not far behind those of the developed world. We should strive to develop the sector further.
Eliminating unwarranted blunders that tarnish the entire education sector will greatly help in this exercise.