Three new seismological stations to be set up
The earthquake and tsunami warning system in the country will be strengthened with the setting up of three new seismological stations in the country.
Two seismological stations equipped with modern sophisticated measuring instruments to be on the alert for earthquakes in the Indian and other oceans, and other regions are being set up at Mahakanadarawa in Anuradhapura and Hakmana in the Southern Province.
The third station will be set up in the premises of the Geological Surveys and Mines Bureau (GSMB) Head Office in Colombo.
At present Sri Lanka has only one such forecasting station at Pallekele started about two decades ago.
Environmental Affairs Minister Patali Champika Ranawaka has entrusted the task of setting up these stations to the GSMB.
According to the Chairman of the GSMB, Dr. N.P. Wijayananda, once these seismological stations have been completed, warning signals could be released in the event of disasters such as earthquakes and tsunamis at least two hours before the rising waves reach the shores of Sri Lanka.
These three stations, along with the already existing station at Pallekele will be linked to ensure correct, speedy and punctual measurements of waves and other relevant data, in the entire Indian Ocean.
"We will be in a position to announce such a disastrous incident within 15 minutes of it taking place, in the future," Dr. Wijayananda said.
The California University and Germany's GTZ assisted the GSMB to implement the seismological stations project on the basis of sharing information and data.
Seismologist Mahinda Dissanayake who is the Team Leader at the Mahakanadarawa project, said that under the first phase electronic and communication equipment is being installed at the two stations.
"Once commissioned these three stations along with the station being installed at GSMB's head office will have round the clock links with German Indonesian Tsunami Early Warning System (GITEWS).
Not only major earthquakes in any area of the ocean, but even a small earthquake within our country would be indicated very correctly in the future," he said.
---
Birth and death anniversaries
from August 23 - August 29
* August 23
King Louis, last king of France was born in 1754.
Sir Razeek Fareed died in 1984.
* August 24
Ven Balangoda Ananda Maithriya Maha Thera was born in 1896.
Sirisena Wimalaweera, Sinhala film maker died in1963.
Karunasena Jayalath ,writer and a novelist died in 1994.
* August 25
Friedrich Nietzsche , German Philosopher , died in 1900.
James Watt, inventor of the steam engine, died in 1819.
Sean Connery, Scottish film actor who acted as James Bond was born in 1930.
Michael Faraday, who invented the dynamo died in 1867.
* August 26
A.Amirthalingam , founder leader of TULF was born in 1927.
Ven Kudahapola Thera, a leader of the 1848 rebellion, was executed in 1848.
August 27
Lyndon B Johnson , a former American President (1963-1968) was born in 1908.
Mother Teresa, Catholic nun, who served for poor people in India was born in 1910.
Sir Donald Bradman ,Australian cricketer was born in 1908.
Ananda Rajakaruna, Sinhalese poet died in 1957.
August 28
Leo Tolstoy, famous Russian writer, was born in 1828.
Johan Wolfgang Von Goethe , German writer, was born in 1749.
S.A.Wickramasinghe, founder leader of the Sri Lanka Communist Party,died in 1981.
A.P.Jayasuriya, a former cabinet minister (1956-1965), died in 1980.
August 29
Rajiv Gandhi a former Indian Prime Minister, was born in 1944.
Sir Richard Attenborough ,English film director and producer, was born in 1923.
Michael Jackson, American pop singer was born in 1958.
---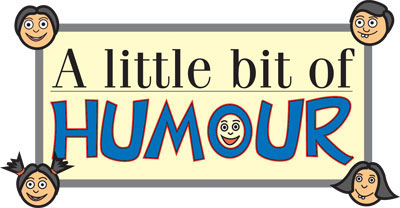 Mother: Come on son, you have to get out of bed or you'll be late for school.
Son: Ahh! mum, do I have to? All the teachers hate me, and all the students hate me too.
Mother: Yes, you do.
Son: Give me a good reason
Mother: You're 44 and you're the Principal!
---
Special events which took place in history from August 23 - August 29
* August 23
World Council of Churches founded in 1948.
Kotmale reservoir project inaugurated in 1985.
* August 24
Mount Visuvius erupted and buried the City of Pompeii in Greece in A.D.79.
Kelaniya Rail Bridge opened in 1882.
* August 25
Uruguay became independent in 1825.
Thomas Cook ,explorer set sail for his first voyage of discovery in 1868.
Berlin Treaty was signed in 1921.
* August 26
Panadura religious controversy under Ven Migettuwatte Gunananda Thera (Panadurawadaya) took place in 1873.
River Valleys Development Board was established in 1965.
* August 27
World's first oil well drilled in Pennsylvania in 1859.
World's first jet plane launched by Germany in 1939.
The University of Ruhuna was inaugurated in 1978.
Gal Oya Valley Development Project commenced in 1949.
* August 28
Central Bank of Sri Lanka ceremonially opened in 1950.
Paththirippuwa handed over to the Dalada Maligawa in 1966.
* August 29
Board of Control for Cricket in Sri Lanka was inaugurated in 1985.
---
Fasting in the month of Ramazan
The fourth principal of Islam is fasting during the month of Ramazan. The fasting in the month of Ramazan is for 29 or 30 days according to the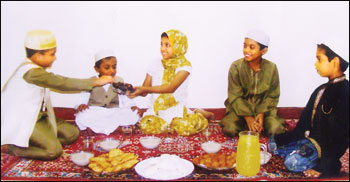 visibility of the crescent moon.
Fasting is an act of abstaining not only from eating and drinking, but also unhealthy habits like smoking, from dawn to sunset.
Fasting is obligatory on all Muslims except on infants, the insane, and invalids. Fasting is obligatory during the month of Ramazan alone, because it is the blessed month in the Islamic calendar and in this month, the Holy Quran was revealed to mankind, through the Holy Prophet Muhammad (Peace be upon him).
Fasting is an act of godliness, for it is an attribute of Allah himself. By fasting a believer approaches nearer to the mercy of Allah and his kingdom. Allah rewards the one who fasts during the month of Ramazan on the Day of Judgement.The person who misses the fast during the month of Ramazan should fast instead, on some other days. Fasting on the days of Eid ul Fitr and Hajj Festival is prohibited.
The merits during fasting is seventy times greater when compared with other months.
Text and pic: Rusaik Farook
---
International Day for the Remembrance of the Slave Trade and its Abolition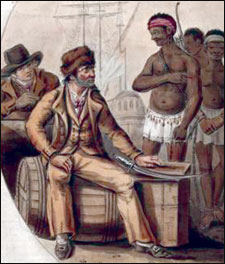 The United Nations (UN) International Day for the Remembrance of the Slave Trade and its Abolition is annually observed on August 23(today) to remind people of the tragedy of the transatlantic slave trade. It gives people a chance to think about the historic causes, the methods and the consequences of the slave trade.
International Day for the Remembrance of the Slave Trade and its Abolition was first celebrated in many countries, in particular in Haiti, on August 23, 1998, and in Senegal on August 23, 1999. Each year the United Nations Educational, Scientific and Cultural Organization (UNESCO) reminds the international community about the importance of commemorating this day.
This date also pays tribute to those who worked hard to abolish slave trade and slavery throughout the world.
---
Book launch by a six-year-old
Tomorrow will be a high point in the life of six-year-old Vihangi Rajapakse a year one student of Salcombe Preparatory School in London where she is presently domiciled with her parents, Dr. Ravi Rajapakse and Upeksha Silva, the swimming sensation.
Little Vihangi will be launching her first book titled Tales from an Angel at the BMICH tomorrow under the patronage of the British High Commissioner, Dr. Peter Hayes and wife, Lady Kitty Hayes. Pictured is the cover of the book comprising Vihangi's creative poems and stories with colourful illustrations.