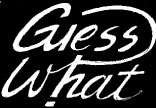 I was not born with a silver spoon nor on a bed of roses. I canít remember much about my infant days, but I only know. I grew among huge stalwarts who had big names as Ceddar, Oak, Pine wood, Willow, Teak, Palu and Jak. We displayed our own identity and lived together in the thick jungles of Amazon forest, Siberian forest and Sinharaja forest.... From my tender age, I went through a hard life. Exposed to sun, rain, facing gale storms, forest fires and various natural calamities.
Few other species who lived around us were huge monsters such as wild elephants, tigers, lions, and poisonous snakes and cobras. Some draped round my body. Not because they liked me but since I was in my teens they felt I was an easy prey. Living in the jungles exposed me to natural disasters which were dangerous and dreadful.
However, with this environment I grew up to be a stronger character bubbling with enthusiasm, ready to face anything that came on my way. Each of us had its own characteristic silhouette or basic profile. I was in my twenties, bold, handsome and strong. Many cast eyes at me not knowing when and how they could possess me. I was in such demand.
One day a rich bloke took me to his villa. The new set up provided me good comfort. Early morning I was given a river bath, and during the day plenty of liquid to prevent dehydration. At times we were kept naked for sun bathing. It almost looked like a nude colony. After some months in the sun I was dispatched to a saw mill.
Here I was treated badly. I was fixed between two hooks and a saw blade pierced my body and pieces of unwanted flesh removed. My skin too was peeled off. I suffered terrible pain and was going through hell. May be for my past sins. No one took any notice of my pain though I screamed bringing the roof down. Next stage a huge cutter rang through my naked body and turned out planks.
With the help of another machine they made my skin smooth. My legs were fixed. They were tattooed with fine floral motif designs done by the best craftsmen from a village called Batapola in the South. To make me more attractive a coat of polish was applied.
Many gave a second look at my shapely legs. Had a close look of the beautiful carvings done and quite interesting remarks were made about my legs. I was so happy.From my workshop I was dispatched to a shopping centre,for a display. There I met a millionaire who bought me for a handsome price. In his villa I had the best of company dining with the elite of Colombo 7 followed by the best liquor that the world could offer. It was a novel experience for me.
I lived with my partner for a long period serving the rich. As all good things comes to an end, due to my ageing my lover discarded me and fetched a new dining table.
- Tissa Hewavitarane