Mudchute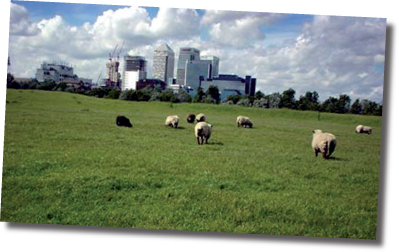 Mudchute is a train station a few stops away from Greenwich which is a locality just south of Canary Wharf on the Isle of Dogs in Docklands, London. The place is beautiful with an impressive view of the Millwall Outer Dock where often the residents of Mudchute go sailing during the weekend. Says one resident, "It's not very expensive to sail here and it's nice to do it on a morning when the sun is about to rise. One can see wildlife in harmony where swans and ducks swim gracefully proving that these Docks are rather unpolluted and can sustain wildlife."
The Docklands Sailing and Watersports Centre is where you can indulge in a hobby which will no doubt relax you after a tiring day's work in London.The Centre was opened in 1989, funded by the London Docklands Development Corporation and the Sports Council at a cost of £1.2 million with the aim of providing recreational water activities for all sections of the community living and working in the local area.
The name of the area is in testament to the engineering overspill when Millwall Dock was being constructed in the 1860s. Spoil from the excavation of the Dock, and silt from its channels and waterways were dumped on nearby land, using a conveyor system.
The end of this system, where the rich Thames mud was deposited, was literally a mud chute, and the area of fertile, hilly land thus created became known as "The Mudchute". This area quickly established itself as a wildlife habitat and adventuring location for local children. Over time this developed into the largest city farm in London, the Mudchute Park and Farm, which proved to be popular with dock workers and their families. The Millwark Park is also in close proximity to the Mudchute Park and this also is rather pleasant for joggers and dog walkers on a crisp Sunday morning.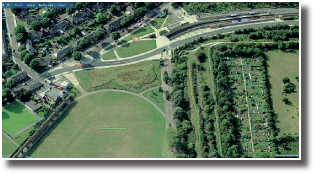 Walking near the docks, there are little signs one can see asking people to walk their dogs on the pavement and not on the grassy patches reserved for children to play and adults to have picnics on. In renting a flat in Mudchute which is part of the Greater London area, you can be sure that the rent is cheaper than anywhere in expensive London Town. In 1974, the Greater London Council gave permission for the construction of a high-rise housing estate on The Mudchute, and the resulting backlash from the local population lead to the 1977 creation of the Mudchute Association, a registered charity whose primary objective is "Management of the park and farm with special consideration for animals, wildlife, visitors, trainees and staff. To maintain the financial sustainability of the project and to respond to local needs and initiatives."
Millwall Dock is also an area where several housing developments and lavish apartment towers have been developed. The Clipper Quay housing estate is located around the old dry dock, while the Mill Quay housing development is located on the site of the old flour mill. There is a marked contrast between the newly established living and working areas and the older neighbouring developments in the area. The breathtaking housing estates are located nearby which are a delight to see and often you will see the locals indulging in a game of soccer of just chilling out.