Music for your humane soul
Prasad Karunamuni is a veteran in the field of music but he always aims to do much more than just produce music. "I want people to be moved and emotionally satisfied after listening to my music. Life can give many reasons for you to break down and cry after the challenges you have to face. But through music, I believe that moving on from anything is possible" he says humbly, with a courageous smile. Speaking about his musical journey, Prasad is ever determined to study as much as he can about the both international and national world of music. "I studied at Horana Sripali College where I first learnt music under three of my music mentors, Ariyadasa Ranawaka, Wijesena Kodipillai and Amitha Atukorala" he said. Prasad then got his break at the national folk music competition.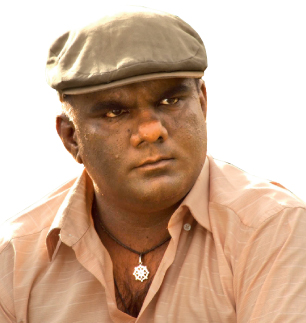 "It was when I won the first place in the islandwide folk song music competition in 1991, I got a footing in the local music industry. One of the judges of this competition, Lionel Ranwala approached me and asked me to join his folk music choir" he said. Eventually, Prasad went on to hold two shows called 'Prasad Gee', one in Elphinstone Theatre in 1991 and one at Town Hall theatre in 1993.
"Thereafter, I felt the need to study music further and strengthen my knowledge in music; so I went to distinguished singer Nanda Malini and studied Hindustani music under her supervision". He further commented, "I even studied South Indian Karthali music under the renowned musician Arundathi Sriranganathan". Prasad's love of learning music didn't stop there. "In order to give myself a thorough understanding of all aspects pertaining to the fine art of music, I delved into studying music on the internet from everything from Mozart to opera and classical to the more modern new age music styles" he said.
Prasad did his first recording in 2001 when he produced the song 'Sonduru Kawak' which was written by Nihal Wickrama Edirisuriya and music done by Harsha Randimal. "It was only 8 years later that I decided to do a music video with the help of video producer Suranga Fernando" said Prasad. The song is available on youtube and can be downloaded from major Sinhala mp3 music websites around the world. "I made my songs freeware for the whole world to experience because I want to help people appreciate my music. This is why I want to take time to produce a piece of fine art music instead of just commercially producing junk material" he emphasized.
Prasad has been a part time Electronic Media journalist and is now in the process of building his image as a musician in the area of 'mind relaxation'. "I want to reveal much about mind relaxation music because internationally, this type of music is very popular among people who want to ease their mind and calm their soul" highlighted Prasad. He further said, "I believe it is the best form of therapy which can be good for keeping your humane soul intact giving it comfort and peace of mind."
So much so, Prasad has also produced a song in the name of the armed forces just before the war was over titled 'Rupun Oda Theda'. It was well-received and his other songs which have gained him popularity are 'Mage Sitha' and 'Sitha Kurutu Ge'.
Acknowledging his sister Renu who works as a psychologist, Prasad said that he understood the human mind better once he learnt of the different musical influences one can be subjected to by simply listening to music. "That's why they ask pregnant women to listen to 'Angulimala Piritha' and people to listen to 'Bana' and 'Pirith' in order to cleanse and purify the soul."
Prasad thanks all those who have supported him in the music industry and hopes to better the lives of Sri Lankans by giving them soul-satisfying music.
Prasad also thanks the media including Sunday Observer for supporting his music career. "I'm also glad to help up coming musicians and keen on working with them to further their musical careers" concluded Prasad with a friendly smile.
Pic: Janaka Ranasinghe