Cultural Diary
Ravi Sarasavi:
Dance and percussion concert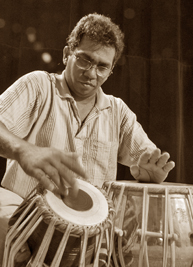 Ravi Sarasavi, a dance and percussion concert organised by the Araliya Group of the Old Boys' Association of Pannipitiya Dharmapala Vidyalaya will be held at the BMICH on November 21 at 6.30 p.m.
The concert will feature a range of creations by Ravibandu Vidyapathi; creations based on traditional dance, contemporary or modern dance creations and creations based on percussion instruments. Ravibandu, who is an old boy of Dharmapala Vidyalaya, is, for the first time hold a major performance at his alma mater. Earlier it was composer Rohana Weerasinghe, an old boy of Dharmapala Vidyalaya, was held a concert at the school.
One of the objectives of the concert is to take Sri Lankan percussion instruments to international arena of music. The concert is an initial step towards that end. For instance, Sri Lankan percussion instruments have not been featured, in a big manner, at international percussion concerts and festivals. Sri Lankan percussion instruments have not been recognised by the international music industry. For instance, electronic synthesizer has samples of all music zones in the world; Latin American tones, Japanese sounds. In order to popularize Sri Lankan percussion sounds, it is imperative for Sri Lankans to produce software, which reproduce sounds of Sri Lankan percussion instruments. However, this would in no way reduce the original value of Sri Lankan percussion instruments.
---
Rohan De Silva to join CMSC's Board of Advisors
Rohan De Silva, luminary of the international concert stage, has joined the Honorary Board of Advisors of the Colombo Chamber Music Society. Sri Lankan-born De Silva is among the select group of elite musicians managed by the International Music Group, better known as IMG, whose portfolio includes famous artists such as Itzhak Perlman (violin), Evgeny Kissin (piano) and James Galway (flute).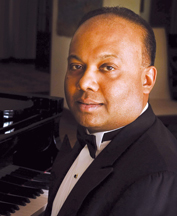 De Silva believes the arts community can play a vital role in the healing process, and indicated that he fully supported the progressive mandate of the CMSC. The CMSC's mission is firstly, to promote music education that would help build discerning classical music audiences in Sri Lanka, and secondly, to encourage new music, by commissioning new works from living composers - especially music written by Sri Lankan composers, or music that embodies Sri Lankan themes.
The CMSC's Artistic Director Lakshman Joseph de Saram said the Society was indeed privileged to have De Silva lend his name to the Society, with his formidable influence in the classical music world.
Rohan De Silva's partnerships with violin virtuosos Itzhak Perlman, Cho-Liang Lin, Midori, Joshua Bell, Benny Kim, Kyoko Takezawa, Vadim Repin, Gil Shaham, Nadja Salerno-Sonnenberg, and Julian Rachlin have led to highly acclaimed performances at recital venues all over the world. With these and other artists he has performed at Carnegie Hall, Lincoln Center's Avery Fisher Hall and Alice Tully Hall, the Kennedy Center, Library of Congress, Philadelphia Academy of Music, Ambassador Theater in Los Angeles, Concertgebouw in Amsterdam, Wigmore Hall in London, Suntory Hall in Tokyo, the Mozarteum in Salzburg and La Scala in Milan and Tel-Aviv, Israel. His festival appearances include the Aspen, Interlochen, Manchester, Ravinia and Schleswig-Holstein festivals, the Pacific Music Festival in Sapporo, Japan, and the Wellington Arts Festival in New Zealand.
De Silva and Perlman recently performed at the State Dinner for Queen Elizabeth II and Prince Philip, Duke of Edinburgh, hosted by former US President George W. Bush and Mrs. Bush at the White House.
The CMSC's Honorary Board of Advisors that De Silva joins, comprises Richard Bratby - Ensembles Manager, City of Birmingham Symphony Orchestra, Dijen de Saram - Co Managing Partner, D.L. & F. De Saram, Malik J. Fernando - Director Operations, MJF Group, Stephen Gaghan -Writer-Filmmaker, Si-Jing Huang - First Violin, Boston Symphony Orchestra (The Mary B. Saltonstall Chair), Daniel Matsukawa - Principal Bassoon, The Philadelphia Orchestra (The Richard M. Klein Chair), Mohan Tissanayagam - Managing Director, ID Lanka Ltd. And Chairman of Premium Brands, Piyasara Shilpadipathi -Master Percussionist and Arunthathy Sri Ranganathan - Carnatic vocalist and musicologist.
---
SOSL seasonal concert and sing-a-long
The Symphony Orchestra of Sri Lanka is in the throes of rehearsals for their Christmas Concert which will be eagerly looked forward to by all classical music lovers. The Family Christmas Concert of SOSL will be staged on December 13, 7.00 pm at the BMICH. In the first half of the program the Symphony Orchestra will perform the 'Overture to Orpheus in the Underworld' by Offenbach, the Suite from 'The Nutcracker' by Tchaikovsky and 'Music from Broadway.'
The second half will contain the Christmas content and includes the favourites like Santa Claus is coming to town, Christmas Time is here, Joyful, Let it Snow, and Drummer Boy. The final section will be the audience sing-along with the evergreen Silver Bells, Rudolph the Red Nosed Reindeer and more.
The orchestra will be conducted by Eshantha Pieris and will feature vocalists Charin Mendis and Sheranga Perera.
Eshantha Pieris pianist, has been actively involved on the local music scene as a collaborative musician and music director. He owes his music foundation to his teachers Ramya de Livera Perera, Ananda Dabare, Harsha Makalande and to his involvement with the St. Joseph's College Choir. He earned a Bachelor's and Master's degree in Music Performance and Composition from New York's University's Steinhardt School from 2003-2008.
While at NYU he also served as a assistant conductor of the NYU Orchestra and as an adjunct instructor in the piano department. Currently he is a conductor of the Symphony Orchestra of Sri Lanka, co-ordinator of the Old Joes Choir and director of Contempo Choir, in addition to being the keyboardist of the fusion band Thriloka.
The 23-year-old Charin Mendis is currently an undergraduate at Lasalle College of the Arts in Singapore where he is perusing his BA (Hons) Music in Jazz Performance specializing in jazz vocals. Under the tutelage of the acknowledge saxophonist Tim O'dwyer and vocalist Maya Nova, Charin is studying the many facets of improvisation and vocalese.
Twenty-two-year-old Sheranga Perera's early music foundation was led by the late Ruwani Seimon and she too is studying at Lasalle College of the Arts, Singapore and is now covering her BA (Hons) Music. She has participated in many workshops some by prominent jazz musicians like Jimmy Monteiro and Iiro Rantala, and is an Associate of Trinity College, London in Voice.
---
'Divine Eye' art exhibition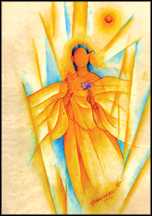 Champanee Devika will hold an exhibition of her paintings entitled 'Divine Eye' at Hotel Lanka Supercorals, Hikkaduwa from November 23 - 29. The exhibition will be open to the public from 9 a.m. to 9 p.m.