The cup that cheers

I was from Madras Presidency of British India and the contiguous Indian States. So my country of birth is India. I was shipped to the neighbouring country named Ceylon (during the British period). I do not know the whereabouts of my parents. But I do know, I was adopted by one James Taylor a British planter who pioneered the cultivation of my breed in Sri Lanka.
To work in the plantation project he got down many minor workers from my land of origin (labourers). I was brought up in the picturesque hill side of Ramboda. A beautiful view of mountain scenery. Paddyfields nestle in the valley. The sky above them is dappled with fast moving clouds assuming fanciful forms in their flight. It required a sub-tropical climate and a sloping terrain soil, rain, sun, and different altitudes for my growth. I did not have any education.
I belonged to the earth. From my early age I was subject to an operation to give a flamboyant look to my body. From my tender age terminal shoots are picked up in a ten-day rotation. We were all virgins fed on water and the best nutritious food obtained from earth. My young days were miserable. Pruning and cutting dried parts of my body retarding the growth. Therefore I did not grow much in height. It was a lump of fat shady growth that spreads from shoulder to shoulder.
I blossomed in to a pretty maiden among cloud capped mountains, deep valleys, and yawning chasms, peace, pure cold air and the water cascading down over the rocks. This gave me a healthy effect for my fast growth.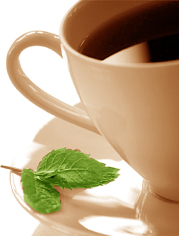 The day starts before sunrise. Everywhere men, women and children start giving me enough problems by plucking and throwing into baskets which they carry on their backs usually slung from their foreheads by ropes.
All these men and women pluckers are enshrouded in dark grey or brown blankets hanging from their heads to their bare knees to protect from cold and rain. While these labourers are at work, along the mountain valley one could see lush greenery similar to the green carpeted Wembildon tennis court.
End of the day, the pluckers make their way to a central shed called a factory. They dump these baskets and spread out my parts which after inspection are weighed. Round the corner comes a woman in bright sari carrying the basket of the plucker on her back. She gave me a brilliant smile, her white teeth stained with betel juice.
An iron gong is being struck somewhere calling the workers to 'muster'. She hurries along the road and is soon lost to view. Next stage, the Periadorai (big boss) sends us to the factory for processing, turning my green skin to black. My beauty and quality firmly depends on the expertise of skill craftsmen.
All depend the way he handles me. I am again kept on drying racks and passed through rollers and broken up to release the aromatic juices from my body, while oxygen combines with these juices to change me mechanically into a bright copper which completes the process. The final stage of manufacture is 'firing' which must be precisely timed to arrest further oxidization by baking the broken parts of my body evenly. Black fragments reduced to a fourth of its original bulk, now sifted and graded by size into categories with whimsical names such as Pekoe, Orange pekoe, Tippy, Green Pekoc and so on. We are again sent to auction rooms for buyers to make offers. By now I looked beautiful and turned to a super star. Looking elegant and pretty. I had reached the ripe age to marry.
Most of my lovers were business tycoons. My bosses looked for the highest bidder. My companions are packed in boxes of various sizes in multi-coloured rappingpaper. We are labelled as grocer's commodity and sent to leading shopping malls in Colombo to be displayed in wooden shelves. Some are shipped to foreign lands to see the world. One fined day, a young couple picked me and took me under their care. Now I was living in a palacios, house with all elegant furniture.
My association did not take much time to know that they were under a romantic spell, 'Just Married'. A beautiful village belle took me to her bosom and started to pet me. May be for my pretty looks. After sometime I was put in a white Japanese porcelain pot and brought in a trolley to be served. I noticed a red golden liquid been poured into white cups. My new found family had a characteristic way of drinking this beverage. Neither sugar nor milk was added. They sipped it plain. Later I found the best way to enjoy a cup of 'tea' is by drinking plain, where you enjoy the aromatic flavour.
I am proud that I come from the picturesque hill-side of Ramboda and became a favourite national beverage, the cup that cheers.
- Tissa Hewavitarane