He's our joy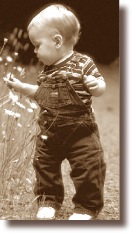 To him every cow is a "black cow",
He has special names for things,
"Coca" for coconuts, "Happa" for insects.
What fun and joy to us he brings!
He never sleeps till late at night,
Feeding him isn't easy at all,
"Seeya" he keeps calling out to me,
Till I get him his "big ball".
Lovable, cuddly, smart and sweet,
He's the favourite in the neighbourhood
"Seeya, come" says he pointing to my bike
His motive could easily be understood
"Achchi Ammi" he shouts and shouts
She should never be out of sight
He loves to be out on the compound
Happily watching stars in the moonlight
He loves toddling all over the garden,
So that he can touch every plant and tree,
He meddles with every household item
And laughs like a brook with glee!
"Inuka" - we call him "Inu" for short
Is so brilliant, though just two years
When mother scolds him for his pranks,
He tries to laugh with eyes full of tears.
A. C. Sunil Ranaweera
---
Sakyamuni - the super human being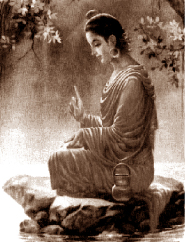 His smile reflects the love supreme,
And in his slumberous eyes
Desireless is the tranquil dream,
Infallible and wise,
Sweet lotus fragrance fills the air,
And everywhere is peace,
While pilgrims kneel in silent prayer
To calm the mind's caprice
Heart sorrow drenched in grief confess
Their doubts, their hopes and fears,
They seek for solace in distress,
Unmindful of the years,
The poor their burdens gladly lift
In loyalty divine,
That they may place a simple gift
Upon the Buddha's shrine
His eyes hold sympathy sublime,
He sees the things we do
And through the avenues of time
We seek those postures new
To find the secret of such bliss
We try, but all in vain,
Content with little - only this
Can free us of life's pain.
Jayatissa P. Pathirana
---
Bed seller
For many - "Life is not a bed of roses"
born with silver spoons are just a handful.
May struggle not for tomorrow but for today
For the next meal of self and the kith and kin
The fire of hunger is a power that is second to none
My car was pulling on the second gear
The climb was "Hunas Giriya" a place so famous
As I negotiated the deep bend I saw him.
My foot rested on the brakes and I gazed
My eyes began to blur and the throat went dry
He was a "Bed seller" who toils for a mere living.
Hanging the fixed bed on a pole he walks within the bed.
Not a youth but an elder in his late fifties
He shouted and made his presence and mission known.
"Endan..(beds) endan, endan......
I overtook him and stopped at the edge.
I pulled out the camera from the cubby
He walked briskly and my shutter clicked
Around his neck was a large patch of sweat.
Yet he smiled and stopped just near my car.
I stepped out in his honour and spoke to him softly.
He was panting and yet replied briskly.
"for five years I do this. I have a wife and three kids
thanks to the Gods, often a bed is sold every day...
Some days there is no luck the next day I catch up..."
"Ten miles a day is the shortest walk
and some days luck ignores my effort
This is my karma.. and it should soon be over
I would have disturbed others' leisure in a past birth
This is my karma and none can buy it.."
The philosopher smiled as I went dumb
I was happy he did not refuse my gift
"never disturb the pleasure of other people
The penalty is so grave and fearful indeed.
Carry a bed daily on your neck five long miles"
And for many, life is not a bed of roses.
Dr. Nimal Sedera
---
Never try to cheat others
Once a very tall crane
Landed like an aeroplane
On to a shallow lotus lake
And stayed without a shake.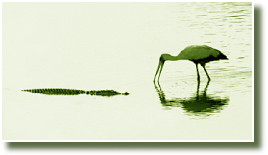 His only longing wish
Was to catch dainty fish
So he stood like a saint
Or a picture in a paint.
His aim was to fill his belly
With the fish like sweet jelly
He was trying only to catch
Without thinking he was watched.
A crocodile that was passing by
Saw our tall treacherous guy
Slowly going round and round
Caught him like a scenting hound.
Cunningness in the long run
Is like a reversed shot from a gun
My darling sisters and brothers
So never try to cheat others.
Davidson Goonetilleke
---
Trees
I think that I shall never see....
A poem lovely as a tree
A tree whose hungry mouth is pressed...
Against the earth's sweet flowing breast
A tree that looks at God all day...
And lifts her leafy arms to pray.
- M