Star-studded panel at the GLF


There was never a more perfect excuse to take a joy ride to the coastal town of Galle in the name of literature. The excitement and hot fuss this weekend in Sri Lanka is definitely the Galle Literary Festival which is on everyones lips and the talk about town. GLF,the abbreviation, is set to take place from the 28th of January until the 1st of February with a good programme.
There is everything from Conversations to Workshops, Tours to Gourmet Events, Performances to Projects and Children's Programmes! The participants are Ameena Hussein, Amit Varma, Angela Petrella, Anjalendran, Antonia Michaelis, Antony Beevor, Artemis Cooper, Ashley de Vos, Ashok Ferrey, Blaft Publications, Channa Daswatte, Claire Tomalin, David Blacker, David Robson, Diran Adebayo, Gillian Slovo, Hasini Haputhanthri, Ian Rankin, Iranganie Serasinghe, Ismeth Raheem, Jackie Kay, Lal M, Louise Doughty, Mac Barnett, McSweeneys, Michael Frayn, Michael Meyler, Michelle de Kretser, Mohammed Hanif, Peter Kuruvita, Rajpal Abeynayake, Rana Dasgupta, Richard Boyle, Ru Freeman, Ruwanthie de Chickera, Sandhya Rao, Sarnath Banerjee, Shehan Karunatilaka, Shyam Selvadurai, Siril Wijesundara, Sybil Wettasinghe, Thava Sajitharan, The Chamber Music Society of Colombo, The Chitrasena Dance Company, The Ravibandu Vidyapathi Drum Ensemble, Thilini Ranasinghe, Tulika Books and Wendy Cope! Renowned and award-winning Scottish Crime writer, Ian Rankin will be one of the star literary celebrities this year. His popular series on the Inspector Rebus novels have been hit best-sellers around the world. The series, which kicked off with Knots and Crosses (1987), has been highly successful, accounting for 10% of all crime book sales in the UK.
One of the hot events Ian will be present is from 04:45 PM-05:45 PM, Ian Rankin will tell about how his most famous detective, John Rebus came to be and how he finally retired in 'Life Sentences' on the 30th of January at the Hall de Galle. He will also be available to have a casual Literary Dinner at the Kahanda Kanda from 8-10pm so dont let him tire his speechy self out.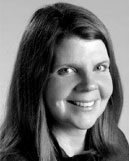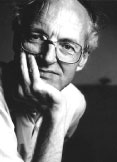 The literary couple coming to the GLF are Michael Frayn and Claire Tomalin. London-born Michael Frayn started his career as a journalist - first as a reporter on The Guardian, then as a columnist for The Guardian and The Observer. He has written sixteen plays, including Noises Off, Copenhagen, Democracy, and most recently Afterlife.
His wife Claire Tomalin (also London-born) joins him at the GLF too. After graduating from Newnham College, Cambridge, she worked in publishing before switching to journalism, becoming literary editor of both the New Statesman magazine and the Sunday Times newspaper. She is the author of highly acclaimed biographies of Jane Austen, Thomas Hardy, Samuel Pepys, Mary Wollstonecraft and Katherine Mansfield.
In addition to this, Diran Adebayo, a highly acclaimed British novelist, cultural critic and broadcaster will also be present for the event. Best known for his vivid portrayals of modern London life and his distinctive use of language. His debut novel, Some Kind of Black, was one of the first to give a poignant recollection of a British- born African perspective, winning him numerous awards, including the Writers Guild of Great Britains New Writer of the Year Award, the Authors Club First Novel Award, the 1996 Saga Prize, and a Betty Trask Award.
It was also longlisted for the Booker Prize, serialised on British Radio and is now a Virago Modern Classic. His follow-up, the neo-noir fable My Once Upon A Time, which he told was a latter day Pilgrims Progress, fused film noir and fairytale with Yoruba myth to striking effect, and engraved his name in stone. His third novel, The Ballad of Dizzy and Miss P is set to burn the press this year. So expect a literary medley that is sure to entice your book-reading senses and dabble in written gossip. Enjoy the GLF!
- ND