If you go out, this is for your Safety
So remember that a high level of responsibility of yourself and your valuable belongings rests on you while you're out. Best precaution is to act sensibly and tactfully by taking stock of the overall situation.
We can simply imagine the instant response of somebody who returns home only to find his home plundered with everything in a mess and the garden mangled beyond recognition.
Most obviously, our house and the assets we have in it are part and parcel of our life. We all know that we must identify and be alert to any offenders who are poised to grab our property unlawfully by force or by threat of force. A person who battles with a tight schedule of work has to use a vehicle to save time and to get everything done within the shortest possible time.
Whenever we go to work or to the place of business, we must not follow a set pattern of leaving home time to leave home and of using the route. This same pattern of work will make it far too easy for the enemies to study the target person better and plan their sinister moves accordingly in order to trap him.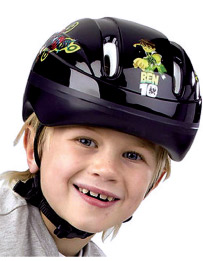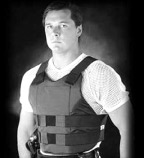 So, remember to constantly change your route, time of leaving home, time of returning home and places where you often visit so that a person who intends deliberate harm on you may see his plans miscarry.
A man who lies in waiting to burgle your house in your absence, will spoil all his strategies if you follow an unpredictable routine to confuse anyone who unnecessarily marks your movements.
Moreover, it is advisable to keep those at home well informed of the full details of your trip, those who accompany you, the reason or purpose of the trip and the time you hope to be back at home. Those at home should be having access to the telephone number and the address of the particular destination of yours because they can inform the police in case of an unpleasant situation.
Most important. Never allow anybody to unnecessarily inquire about the personal trips you make and avoid making announced visits to a particular place more often because this can be a sure tool for a thief to take advantage of you. One should be particularly careful of one's baggage or parcels when travelling in a passenger bus because it is a golden opportunity for a thief to make away with anything he can put his hands on.
If you want to keep your parcel with a person seated, you had better keep careful watch over until you reach the destination. In many cases, there are passengers who clandestinely check the pockets of a bag or reach for something valuable in the parcel they have been asked to hold until the owner succeeds in getting a seat or reaches his destination. There are people who are highly accomplished in stealing things from baggage or parcels and getting off suddenly without leaving any trace of what they have done or where they have gone.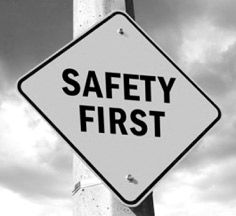 It is sensible to prepare yourself for any unlawful activity likely to come from robbers and pick pockets who appear regularly at public places and passenger buses. It is far better to keep change for bus fare ready with you before getting on a bus. While you are opening your purse and display unnecessary excitement or activity over change for bus fare you - might be an easy prey for a pickpocket. Be quick to inform the conductor of any suspicious behaviour of any person likely to reach for your belongings.
However it is better to keep parcels and baggage with you because there is a certain possibility for you to get off the bus forgetting the belongings. Apart from that, it is not so prudent or tactical to take a big sum of money or valuable jewellery in a highly packed public vehicle or to leave those valuable parcels to somebody's care. Equally inadvisable is your instant decision to keep valuable parcels on racks of the public vehicle for your own convenience.