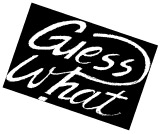 Smart pilots took me world over
For centuries man has dreamed to soar with birds. In the 13th century an English monk Roger Bacon found that air could support a craft just as water supports boats. The term aircraft refers to any vehicle capable of flight.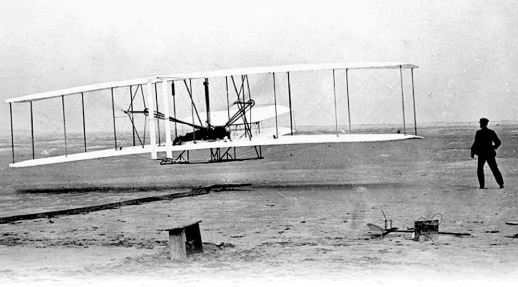 Aircraft can either be heavier than air or lighter than air; Craft including balloons and air ships, are lighter than air; craft including air planes, gliders, helicopters and omithopters are heavier than air. The first form of a aircraft was the kite, designed in the 5th century B.C. Throughout the centuries, major developments took place in the aviation field. Before world war II, there was amazing progress in aviation. It was record-breaking.
The first nonstop transatlantic flight was made by John William Alcock and Arthur Whitten Brown on June 14 and 15, 1919. It took a little over 16 hours to complete and they won the 'London Daily Mail' prize. During World War II, aircraft became a decisive factor in warfare.
As years advanced, man was interested in finding various ways to travel faster and faster. It was British-born Wright brothers who brought me to this world on December 17, 1903.
As years passed many improvements were made on me with light gasoline power engine, multiple wings placed above one another at times with flapping blades. With the new technologies developed aircraft were made larger and featured pressurised cabins; with this metal sheets fixed on the body and power plants would result in high speed turbo jet airplanes.
By now my popularity has spread worldwide. In 1947, all the basic technology needed for flying had been developed and civilian aircraft orders for manufacture increased drastically.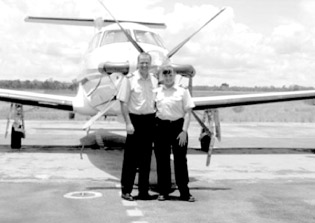 The Boeing Company who has become the largest aircraft manufacturer in the world took care of me. They turned out latest designs with modern facilities and gave the customer a good service.
I like the readers to know an experience I gained in travelling. Modern form of torture is long-distance travel in a crowded Jumbo.
Despite its monstrous size, its belly does not give much leg or elbow room to its passengers.
There were pretty blonds to serve.
Champagne which should be chilled was warm, coffee which should be hot was icy cold. There were only five toilets for 350 economy class passengers and a never-ending line of men and women.
By the time you make it to the loo, a voice orders in English and French to return to your seats. It says "We have begun our descent towards London, fasten your seat belts and observe the non-smoking sign". If it was Air India, I would have raised my voice but this was Air France and my vocabulary of rude French was very limited.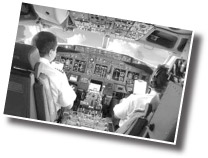 In Sri Lanka my breed has become very popular flying regularly to many destinations.
There is an efficient cabin crew of glamorous cute blonds to offer the best service and to look after me. Well trained smart pilots take me safely to any part of the globe.
We have A 3/30, A3/20, and A3/40 air buses the most advanced in the sky. It was Nalin's son, who asked his father "What was that huge bird flying over our garden dad?" "Son, it is our national career SriLankan Airlines and showed my name right across my body.