Dr Lionel Algama:
Remembering a multifaceted musician
May 18 marks the second death anniversary of the late Dr Lionel Algama the renowned and gifted musician, teacher and composer of songs. He was also an 'A' grade singer in Hindustani and Bengali as well a, examiner, 'A' grade instrumentalist, ballet-stage-films-teledrama-director, conductor, Inventor of the original instrument called the "Soorthar" and the sophisticated 'Sree Veena' comprising 39 strings, which had taken him about 15 long years to complete after continuous research.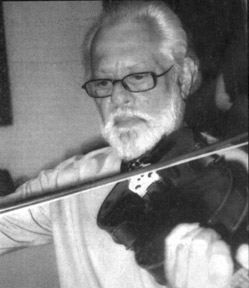 He obtained his Doctorate after successfully writing two theses, Teaching of Music and Development of Chordophones East and West in the years 1978 and 1979.For his achievements in the field of music he was acclaimed and hailed by critics as an accomplished musician with accolades such as 'Music Maestro'.
He was a native of Gampaha born on 24 March 1935 who had his primary education at Veyangoda Central. His father Jinadasa Perera, was a wealthy businessman. He loved to enjoy life and ran his own theatrical company mainly for amateurs for his own personal gladness and enjoyment. It was a routine every evening for amateurs to conduct rehearsals at their residences where all guests and friends were well entertained. He naturally learnt art and musical instincts while he grew in these surroundings. His uncle Jayasinghe Perera was an expert exponent of the harmonium. In such a soothing musical environment it was automatically natural for him to be drawn into the world of music. His enormous talents were easily identified by his father in this creative field and made arrangements to send him to Visva Bharathi University, West Bengal, Shantiniketan to complete a degree in Bachelor of Music in 1955 when he was just 20 years old. He obtained his degree in music after four years of strenuous theory and practical courses. He studied Bengali and Hindustani under reputed professors in 1959. Having identified his talents he was selected as a member of the broadcasting team of the university as an instrumentalist.
He had an aptitude and a keen interest in designing various musical instruments and experimenting with various types of sounds. He used his natural skills combined closely with practical knowledge of other musical instruments and invented through rigorous research an original instrument termed the 'Soothar'. He is the only musician in Sri Lanka who had invented a musical instrument. The 'Soorthar' is basically based on the blending of sounds transmitted by the Sithar, Hawaiian guitar, Sarod, Santoor, Harp and Goothawadyam. Besides his own 'Soorthar' he has mastered the Sithar, Sarod, Harmonium, Piano, Organ, Mendolin, Tennor, Banjo, Guitar, Esraj, Torshani, Santoor, Violin and the Tabla.
He had made several solo performances in many countries. He has humbly admitted that when he plays his Soorthar or any other conventional instrument and sings, fans had been subjected to rare aesthetic nourishment, especially when he performed to spellbound audiences in concerts in many parts of the world. He had excelled at classical and jazz concerts, Ballets in New Delhi, Culcutta, Bombay, Banares, Jaipur and Pakistan between the years 1955 to 1959. Subsequently, after evolving his own distinctive style he had performed in Perth and Tasmania in Australia with the Chitrasena ballet troupe, Broadcasting and T.V. Singapore in 1963. He had also performed in musical recitals and concerts in the U.K. and all Scandinavian countries.
From 1959-1989 for a period of three decades he had a long tenure of teaching attached to the Department of Education. He had a long stint at Thurstan college as a music teacher. He was instrumental in creating the College theme song which exists even to date. The music composition of the 'Daham Pasal' song is also his creation. In 1975 he was assigned as the Cultural Development Officer in the Ministry of Cultural Affairs. He was also entrusted with the duties of the examiner of music both theory and practical at the Faculty of Aesthetic Education, University of Kelaniya. He served as a Supervisor in Music, Ministry of Education, in the Republic of the Maldives in 1983-1984. He earned the distinction of designing the North Indian classical music syllabus for the Institute of Asian Culture, University of Windsor. Ontario, Canada He has composed and directed music in several films, ballets, dramas and teledramas in Sri Lanka and had won a number of awards for the best music directions in the years 1961, 1963, 1966, 1976, 1984, 1996 and 2000. The musical score of the award winning film 'Parasathumal' and the theme song 'Paravunu Mal Wala Suwande Atheethe' sung by Sujatha Perera was also his. He had made several musical melodies for a countless number of popular artists. The composition of musical melody 'Thanha Asha' sung by Maestro Amaradeva was also his.
The names of some of the dramas for which he had composed music were Naribena, Romeo & Juliet, Kusa Pabawathie, Tikirimalie and the horror of Mahahena. The names of some ballets where the music compositions were his are Karadiya, Nala Damayanthi, Sakunika, Ginihora, Rankikily, Isolation etc. In addition, he had organised, composed and conducted music for several feature programmes in Hindustani, classical and light music. The contribution he had made individually to the field of music in this country is very extensive and enormous.
The 'Sree Veena' instrument is the first of its kind produced in the world and could be used exclusively for a solo concert. He played and demonstrated his new instrument 'Sree Veena' in a solo concert at the Elphinstone Theatre, Maradana on 7 January 1996. The Professor of Music, University of Delhi Ajit Singh Paital was the chief guest and had this to say, 'The Sree Veena' innovated by Algama had unique sound quality of many Indian instruments like Sarod, Sitar and Swar-Mandal, all combined and blended together in one instrument. Algama's performance, it was said, was marked with, highly skilled technique as he is fully conversant with several Indian and Western musical instruments. It was a unique experience to listen to Algama playing on the 'Sree Veena', the Indian ragas with such depth. A certificate confirming his marvellous performance was also issued.
Since his demise there had been many family discussions to find a way to dispose the instrument. Their efforts to obtain assistance from the Cultural Ministry and other related higher sources have proved futile. They probably lack knowledge to appreciate such a valuable product the only one of its kind in the world. It is the fervent hope of the family members that someone will come to their rescue in regard to the disposal of the unique instrument the 'Sree Veena' which has to be preserved for posterity.
May he attain Nibbana.