Living barriers in workplace
Last week we identified the personality traits to be developed in order to win popularity in the workplace. Once again we try to identify the 'living barriers' in the workplace who may play shrewd diplomatic games on us to block our progress. It is totally safe to correctly keep track of such people and overcome any challenges posed by them so long as they are with us. Unambiguously, your sole purpose and intention in the office is to plan an complete your work to the minutest detail and avoid angry grumblings from the boss.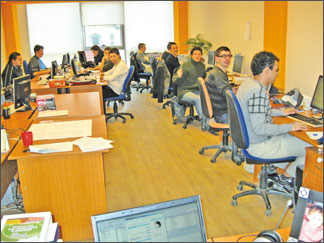 It must be your goal. Often we are caught up in the company of certain characters whose attractive way of speaking and flattery impress us highly. We clearly notice that they have established such a sound friendship with us that we hardly have the guts to shake them off but these people behave disturbingly and disorientate our bearings. Ironically, we are inclined to view them as those who are most concerned about us and our safety. In addition, they become the entertainment providers and highly sociable persons in our eyes which make us depend on them even on trivial matters.
We treat them without any reservations and never consider them to be barriers on our way to success. In fact they are! Be that as it may, they have the baffling capacity to win the boss' appreciation by getting their work done by someone else while they are always ready to scapegoat another for their mistakes. We may notice that they usually pop up just when we work hot foot to complete an important assignment or engage on an urgent business.
They never seem to bother about our situation at the moment but may jabber about nothing distracting us. Whether they do this habitually or deliberately depends on their personal mood or attitude towards us. Even when we are busy with a certain project that is to be completed strictly within a fixed time or on the phone on an important matter, these talkers successfully make us join their conversation. We too may not think better of talking so and join them comfortably forgetting what we have been doing. That is just where our failure lies.
To get rid of this problem, simply explain to them that you are bound to complete an assignment and you have no time available for chatting at the moment though you like to talk with them. "Shall we talk more about this after finishing this off? I've got to handover this today itself", you could say.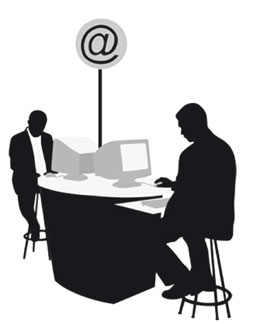 Meanwhile we often come in contact with another type of men who habitually criticise us wherever we are or whatever we do. Damage by this type of hostile criticism to our image might be maximal and it is up to us to take special care in handling such people.
The people who unnecessarily choose to criticise others' talents or work are those with personal defects and those who have no noticeable talent to be prominent in society. Their feelings of insecurity and inferiority complex begin to haunt their minds in whatever they do. In order to come out of it, they choose to be unrelievedly critical of others.
When we deal with such people we should take particular care not to do any mistake when they are around. Instead we should try to win them over be with us and should never let them feel that we reject them. Such "critics" are easy to win over because they are fond of praises and gifts.
There may be another type of men who may try to colour your opinion about people you associate with. Frequently, these people come to you with tales, gossip and unwanted critical remarks about others that may influence your sound mental equilibrium.
If you choose to listen to them with interest and attention, you are certain to form a misguided impression on others and thereby to walk on the wrong track.
For example, someone may not tolerate your association and friendship with another person in the workplace. That may be pure jealously or some other psychological problem. He may have malignant plans to break you from the friend and it will come to you in various forms. Once you hear the gossip or negative criticisms about another simply listen to them and reject them outright. You are blessed with common sense and intellectual capacity to decide. They are what you should believe or what shouldn't be believed and whom to associate with or whom to dissociate. But remember: work in the workplace should be accompanied by certain amount of fun and jokes. Fun is very important but you know your limits. Association with everybody is important above all!