DJ Misodisko
Sunday Observer magazine caught up with the newest DJ dude in town - DJ Misodisko. He gave us a run down at the Soul Funk Sunday gig he'll be playing next Sunday.
Why do you call yourself DJ Misodisko?
Because I'm so disco! I'm also vegetarian and a big fan of anything made from soya beans.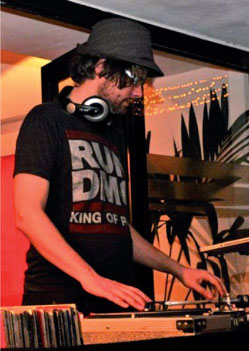 What is your specialty when it comes to DJ-ing and music?
As one half of the Soul Funk Project, I mainly play '70s funk and old school hip hop on 7 inch vinyl records; from James Brown to Grandmaster Flash. On my walkman, I enjoy listening to everything from elevator music to electronic beats.
ow did you first start DJing? Please give a synopsis of your career as a DJ.
I started DJing in my kitchen and slowly moved to bigger, more public venues. I used to be one of those annoying guests at parties that dominate the CD player. Then I joined DJing classes at the DJ Academy two years ago, which taught me the tricks of the trade and gave me the opportunity to play my first electro sets at a few clubs around Colombo and at the Hikkaduwa Beach Festival.
Why did you move to Sri Lanka and how has it been so far? How long are you here for?
My day-job brought me here three years ago. It's great to see Soul Funk Sunday develop into one of the monthly highlights in Colombo's social calendar. Unfortunately I'm leaving at the end of the month so September 12 will be my last Soul Funk Sunday in Sri Lanka for a while.
It's also Soul Funk Sunday's 12-month birthday party. To celebrate, we'll be spinning 12 hours of funk and soul and turn the lane outside Park Street Mews into an outdoor lounge and a music venue.
What advice would you give budding DJs especially in Sri Lanka?
Play the music you love, dare to be different, keep discovering new music and wear sunscreen; the long-term benefits of sunscreen have been proved by scientists.
How did you get involved with the Soul Funk Project and what makes it an interesting one?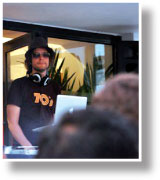 The other half of the Soul Funk Project, Tareeq is the founder of the Sri Lanka DJ Academy, which is where we met. We discovered our shared passion for funk and got the idea to start the Soul Funk Project after lamenting the lack of laid-back outdoor events in Colombo where you can meet friends and listen to good music.
Both Tareeq and I have big collections of original funk records from the '70s and Soul Funk is the only event in Sri Lanka playing exclusively on turntables and vinyl.
Any future plans?
Tareeq will continue Soul Funk Sunday in Colombo with guest DJs. Harpo, one of Sri Lanka's first DJs, will join us on the decks.
I will take the Soul Funk Project to Melbourne and start something down there.