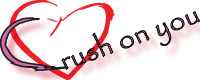 Hi my loving ďKĒ
Iím your unknown lover. You donít know how much I love you. You donít know that I have no world without you. I have been loving you for three years. I was waiting for you in the past. I have been waiting to see your face until the end of your class. But, you didnít know it. You looked away. But sometimes you looked at me very sensitively.
My love has increased. You are so proud as me. I like that quality. You donít even talk to me. So, teach me how I can explain my heart. I have done a great merit to have a person like you to love. But dear, I donít know that merit is enough to be yours.
But I think Iím sure I can be yours. Because, I trust my heart. My sweet, do you know ďI am born for youĒ. ďIím surviving for youĒ. If you listen to me for a moment, I can definitely explain my heartís feelings. Thereafter youíll understand, how much I have loved you and my affection towards you. Then, youíll not give me up. Come and enjoy my affection, attention towards you. I love you my sweetheart. I love you forever, ever and ever.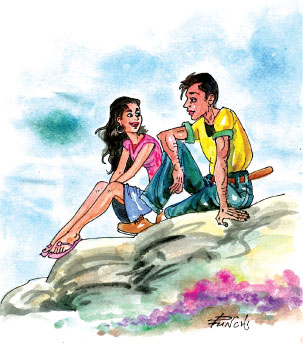 - Unknown lover ďNĒ
---
Love Lines
Without You...
A smile without you
Doesnít give happiness to me
A happiness without you
Makes silent tears roll down
A feeling, without you
Will never be felt
A love without you
Will never touch the
Depths of my heart
A dream without you
Will never be fulfilled
A night without you
Will be an endless night
A day without you
Is always dull and gloomy
A life without you
Though Iím living, Iím lifeless...
Miss Invisible