Common amenities will be improved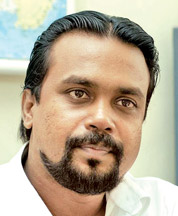 A special programme to update the common amenities in housing complexes will be launched to mark this years World Habitat Day, said Construction, Engineering Services, Housing and Common Amenities Minister Wimal Weerawansa.
He said that the government has allocated Rs. 35 million to implement 170 common amenities development projects in the Colombo city alone removing garbage, cleaning canals, repairing welfare centres and drainage lines will be undertaken under these projects, he said.
The common amenities development projects will be launched in the outstation cities as well he said.
These projects will be handled by State Institutions such as National Housing Development Authority, Sri Lanka Land Development Corporation, Water Supplies and Drainage Board, Colombo Municipal Council and Ceylon Electricity Board, he said. The district offices of the National Housing Development Authority will launch another 183 common amenities development projects in Vavuniya, Trincomalee, Ampara, Batticaloa and Jaffna, the Minister said.