MPs proposals to be incorporated into Budget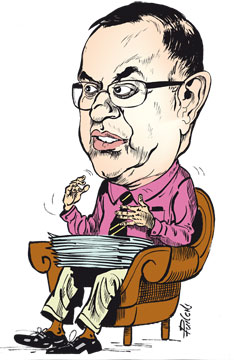 The Budget 2011-2013 to be presented in mid November will incorporate the proposals of MPs for the first time in the history of Sri Lanka. According to finance ministry sources the Treasury secretary Dr P.B. Jayasundera personally wrote to all MPs requesting them to send their proposals on the future development initiatives in their districts. The MPs have started sending in their proposals to the Ministry of Finance.
Dr. Jayasundera said that upto this year we used to get proposals from the ministries, departments, ministers in addition to the proposals sent by the trade chambers as well as the various private sector organisations.
The official at the Ministry of Finance said that the focus of the budget will be on provincial development as the government is of the opinion that by developing the provinces the growth will be equally distributed eliminating the gap between the rich and the poor.
Another priority in this year's budget will be the reforms needed at the Department of Customs, the Inland Revenue Department and the Excise Department.
In addition the ministry also placed an advertisement requesting proposals and the response is overwhelming with over 70 proposals reaching the ministry via mails and post from the public on a daily basis.
The source said that they requested for proposals on specific sectors from the public.