CB announces mandatory deposit insurance scheme
The Central Bank last week announced a mandatory deposit insurance scheme, Sri Lanka Deposit Insurance Scheme (SLDIS) effective October 1. SLDIS has been established under the provisions of the Monitory Law Act with an initial capital of Rs.1.1 billion provided by the Central Bank, Governor Ajith Nivard Cabraal said.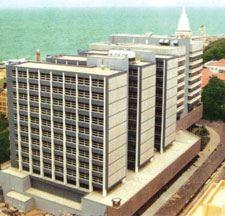 The members of the scheme are all licensed banks and registered finance companies. All deposits of member banks and finance companies, Government of Sri Lanka, shareholders, directors, key management personnel, other related parties, deposits held as collateral against any accommodation granted and deposits falling within the meaning of abandoned property in terms of the Banking Act will be considered as eligible deposits under the scheme.
In the event the licence or registration of a member institution is suspended or cancelled by the monitory board,depositors will be compensated up to a maximum of Rs.200,000 per depositor. The member banks and finance companies will participate in SLDIS on mandatory basis from 01 October the depositors will be entitled to benefit after 01 January 2012.
The premium to be levied on eligible deposits will range between 0.10 percent-0.15 percent per annum and will be required to be paid by member institutions on monthly or quarterly basis. Such premia will be credited to a deposit insurance fund which will be operated and managed by the Monitory Board of the Central Bank. However the fund will be distinctly separate from the Central Bank and its liability will be limited to the extent of the fund balance.
Cabraal said that this scheme will enhance public confidence on the banking system.
Especially interests of small depositors with low financial literacy will be enhanced and encouraged, and discouraging unauthorised deposit taking activities. (GW)