SLMC confident of sorting out issues on LG Bill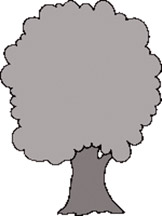 The Sri Lanka Muslim Congress (SLMC) has thanked the Government for its gesture of goodwill in agreeing to discuss some of their concerns over the proposed Local Authorities Election Amendment Bill and discussions will be held shortly, party General Secretary M.T.Hassan Ali MP told the Sunday Observer.
The SLMC is confident of sorting out all issues at the discussions and followed by the discussions they will also hold talks with the Tamil National Alliance (TNA) at the parliamentary complex to exchange views, he said.
The SLMC which quit its alliance with the Opposition and supported the recently passed 18th Amendment to the Constitution in an expression of solidarity with the Government had submitted to the Government, through Economic Development Minister Basil Rajapaksa, their stance that some of the clauses of the proposed Bill will have to be amended to accommodate the aspirations of the minorities and provide adequate representation to them in local government bodies. The Government has agreed to it, Ali said.
SLMC members of the Eastern Provincial Council expressed concern when the Bill was taken up for discussion although it was approved by the Council hastily in spite of a request by them to postpone the approval until an amicable agreement was reached with the Government on amending the relevant clauses, he said.
With the Government now agreeing to a more detailed discussion on the Bill they hope to sort out matters amicably, Ali said.