All major Tamil and Muslim parties to contest under UPFA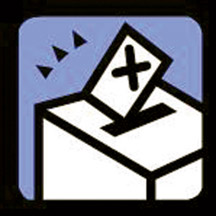 All major Tamil and Muslim constituents of the UPFA who represent the North, East and the Central hill country are contesting the forthcoming Local Government polls under the 'Betel' symbol in all Tamil and Muslim areas other than areas where slots have to be allotted to SLFP's former standing members on a priority basis, informed sources said.
The Ceylon Workers' Congress (CWC) led by Minister Arumugan Thondaman, the Sri Lanka Muslim Congress (SLMC) led by Minister Rauff Hakeem, Upcountry People's Front (UPF) led by Shanthinidevi Chandrasekaran, Eelam People's Democratic Party (EPDP) led by Minister Douglas Devananda, All Ceylon National Congress (ACNC) led by Minister Rishad Buthuideen, National Congress led by Minister A.L.M. Athaullah and Tamil Makkal Viduthalai Puligal (TMVP) led by Chief Minister Sivanesathurai Chandrakanthan A.K.A Pillayan held discussions until Friday with UPFA General Secretary Minister Susil Premajayantha and SLFP stalwarts on the allotment of slots, the sources said.
The Tamil National Alliance (TNA) represented by 22 parliamentarians from the North and the East has, as a new political approach, formed a broad alliance with two moderate Tamil parties, the Tamil United Liberation Front (TULF) led V. Anandasangaree and People's Organisation of Tamil Eeelam (PLOTE) led by T. Sitharthan. They will contest all Local Government bodies in the five districts in the North and two districts in the East under the 'House' symbol of the Ilankai Thamil Arasu Katchy (ITAK), PLOTE leader Sitharthan said.
The Tamil and Muslim constituent parties of the UPFA held discussions with their party frontliners and senior members but have not made any official announcement about the constituencies where they would be contesting under their own party symbols.
CWC President and Deputy Minister Muthu Sivalingam told the Sunday Observer that they would contest under the UPFA 'Betel' symbol in all areas. UPF deputy leader P. Radhakrishnan said that they would contest under the 'Mammoty' symbol all Councils in the Badulla district and one Council in the Colombo district. They have asked for slots in Puttalam as well, he said.
SLMC sources said that due to problems relating to the allotments of slots, they would contest at least 50 Local Government bodies under their party 'Tree 'symbol while contesting all other pre-dominant Muslim areas under the 'Betel' symbol. The EPDP and the TMVP will also contest under the 'Betel' symbol in all Tamil majority areas, the sources said.
Leader of the TULF Anandasangaree who has throughout been critical of the now defunct LTTE and the TNA told the Sunday Observer that the efforts to form a common front of all Tamil political parties ' is not to confront the Government' but make the Government feel that the Tamil minorities have problems and draw its attention to the need of the day for a suitable political solution.