Book launch
Aganthukaya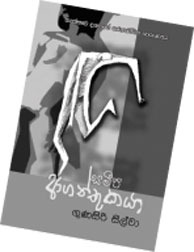 Aganthukaya, a book by Gunasiri de Silva will be launched at Dr. N.M Perera Centre, Colombo 08 on February 10 at 3.00 p.m.
---
Ethdala Daruva ‍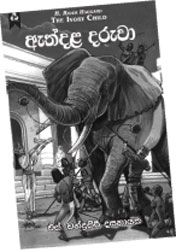 S. Chandrasiri Dassanayake's Ethdala Daruva will be launched at Dayawansa Jayakody bookshop, Ven. S. Mahinda Mawatha, Colombo 10 on February 8 at 10 am.
Ethdala Daruva is the authentic Sinhala translation of H. Rider Haggard's popular book 'The Ivory Child.
Dassanayake is the author of several other books such as 'Sendave Sirakaruva', 'Jamaica Thanayama', 'Manthrakariyage Sirasa', 'Amen Deviyage Diyaniya', 'Sheeba Reginage Muduva', 'Arunodaye Rejina', 'Cleopatra', 'Mee Dume Minissu,' and 'Allan Saha Pujaniya Pushpaya.'
'Ethdala Daruva' is a Dayawansa Jayakody publication.
---
Gimhana Geethaya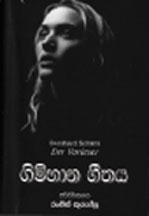 Ranjith Kuruppu's latest book Gimhana Geethaya was launched recently. It is published by Fast Publishing (Pvt) Ltd., Colombo.
Gimhana Geethaya is the authentic Sinhala translation of Bernard Schlink's popular novel Der Vorleser.
The novel is about a love affair between a 15-year-old boy and a 30-year-old woman.
It has been translated direct from the original German edition.
---
Handicrafts of Sri Lanka
A comprehensive and authentic survey, profusely illustrated with photographs of articles and artifacts of crafts and of the crafts people and designers, both traditional and innovative will be launched shortly.
The contents cover a wide range of handicrafts, viz jewellery, metal crafts, woodcrafts, pottery, ceramics, bamboo-reed, cane ware, rush-leaf-fibre products, hand-looms, batik, embroidery, soft toys and other minor crafts.
The book contains observations and comments on institutional developments, aspects of design, production, technology, raw materials, marketing, management, export promotion, problems and prospects affecting the crafts community, including a comparative estimate of Japanese and SL handicrafts.
This is an author publication.