Casa Serena - The house of calm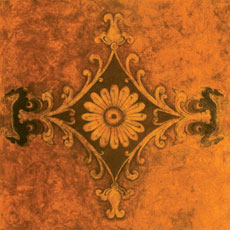 The Casa Serena Gallery is the creation of Nisansala Karunaratne. The gallery is a purposely built space which has been specially designed to showcase a whole range of art, from painting, photography and sculpture to video installations and craft. The intention is to promote both the contemporary and the traditional arts.
The gallery will be housed in a ninety year old colonial mansion in Havelock Town which has been painstakingly restored by Nisansala and her brother.
Casa Serena will open with an exhibition of oils and watercolours by Nisansala entitled "Visual Formations of Form and Color." For Nisansala it is a new beginning, a return to painting after almost three years. The exhibition has two themes, tradition and experimentation.
"I take what I want from the west and what I want from our tradition and by fusing them with my own imagination, I create my own way of living. I try to apply this to my art."
"Visual Formations of Form and Color" will begin on February 11 to 20th February. Casa Serena Gallery & Boutique is located at 122, Havelock Road, Colombo 5.