NSB contributes to credit growth
The new direction of the Government has opened the path to achieve economic prosperity.
Low interest is a main requirement to boost economic activity at various levels. By bringing down interest rates to one digit, the Central Bank and the Government expect a significant growth in credit to boost economic activity throughout the country.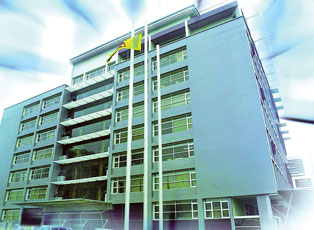 The NSB with its limited mandate has contributed significantly to this objective by recording a commendable growth in its loan portfolio in 2010.
The Bank's housing loans disbursement for 2010 was Rs. 8,000 million as against Rs. 3,500 million in 2009, a growth of Rs. 4,500 million. The number of housing loans disbursed in 2010 was 8,003 as against 3,615 in 2009.
To empower the rural economy, the Bank has disbursed a significant amount of loans to rural areas.
The Bank also disburses loans under pawning for purposes of housing, agriculture and self-employment and in 2010 achieved a net increase of Rs. 6,000 million in pawning advances.
Fifty percent of personal loans and 27 percent of pawning advances given in 2010 were for housing. "Our objective is to mobilise deposits and give it back in the form of credit so that the money is invested on our own soil," said GM/CEO NSB Hennayake Bandara.
"In 2009, when industry growth was negative 3.2 percent, the Bank recorded a positive credit growth of 13 percent and this year's credit growth of more than 22 percent is on a par with the industry average growth" he said.
During the second half of 2010, the Bank improved its accessibility by opening 29 branches, most of them in rural areas and customers can now obtain credit from 186 branches at 11 percent.
The Bank also re-entered the postal sector with much vigour and ambition by investing heavily in upgrading of the infrastructure of post and sub post offices.
"The Bank's continued efforts on improving credit, high focus on granting housing loans and aggressive expansion of branch network contributed in achieving these feats. We expect to continue this growth momentum," Bandara said.