Regional industrial growth - key to economic prosperity
In fast tracking economic growth in the country the United Nations Industrial Development Organisation (UNIDO) has launched a series of regional industrial development projects to enhance sustainable livelihood and boost the local economy.
UNIDO has ventured into the North and the East following the liberation of these areas that has now paved the way for a host of opportunities to resuscitate the dormant industries.
National Director, UNIDO, Nawaz Rajabdeen said UNIDO has realised the potential of the North Eastern regions and is supporting small and medium scale (SME) sector industries at grassroots level.
Agriculture, fisheries, palmyra and cottage industries that were in full bloom in the North and the East were ravaged by the three-decade against terrorism. UNIDO has been supporting industrial development in these areas since 2007.
Rajabdeen said the organisation has provided assistance to conflict and tsunami affected people across the country to revive livelihood and restore normalcy in the area.
"UNIDO identified small units for agro-based industries and provided post harvest equipment to farmers and SME sector entrepreneurs in Batticaloa and Trincomalee with Japanese assistance", he said.
The organisation set up its office in Batticaloa and Trincomalee in 2007 and has provided agricultural and industrial machinery to develop industries in the East.
The mission of UNIDO is to promote industrial development for poverty reduction, inclusive globalisation and environmental sustainability.
Rajabdeen said the core functions of the organisation is to generate and disseminate industry related knowledge as a technical cooperation agency and provide technical support and implement projects.
In recent years UNIDO has assumed an enhanced role in the global development agenda by focusing attention on poverty reduction, inclusive globalisation and environmental sustainability.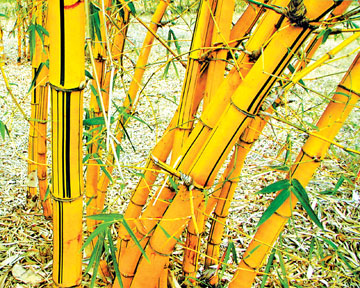 "Two and four wheel tractors, water pumps, harvestors, agricultural tools and post harvest technology were provided to entrepreneurs of the conflict and tsunami hit areas", he said.
Regional industrial development programs are aimed at providing employment, enhancing productivity and improving the lifestyle of rural people.
Rajabdeen said a UNIDO team has undertaken a study on industrial development in Mullaitivu, Mannar, Jaffna, Vavuniya and Kilinochchi districts to boost development in these areas.
He said the report will be released shortly and UNIDO will support the potential industries. The government should facilitate in creating a conducive environment and the private sector should play a lead role in spearheading regional industrial growth.
UNIDO has launched a four-year program to promote bamboo cultivation along river beds to develop bamboo based industries such as furnitiue, handicraft, flooring, roofing and toys.
Rajabdeen said UNIDO has invested US$ 15 million on the project and added that nurseries will be set up in the regions with the support of the Ministry of Industries, Agriculture and Environment.
India, China and many developing countries have set up bamboo processing industries which have helped in the emergence of a number of private sector manufacturing units that generate employment for the local community.
Sri Lanka has no proper bamboo processing industry. It has a wood industry which is facing a shortage of feedstock and lacks value addition.In the backdrop of global urgency for green house gas reduction there is tremendous need for a viable agro-forestry industrial concept based on bamboo.
Rajabdeen said moving the industry to processes and engineered bamboo products will enhance the quality and value of bamboo products in Sri Lanka.
"The four-year project to develop a vibrant bamboo based industry in the country will help generate employment, income to rural households and revenue for the local economy", he said.
The target of the project is to develop 10,000 hectares of new bamboo plantations in a specific region that will serve as an industry cluster.
The plantations will be strictly on degraded land.
To ensure the availability of quality planting material, tissue reproduction will be promoted through a centre of excellence laboratory that will be set up in the country.
Developing a bamboo industry in Sri Lanka needs technology transfer for key steps in the processing chain which includes buying of equipment, capacity building, maintaining equipment and development for local service providers.
Rajabdeen said UNIDO has provided hydro and dendro power to promote and develop power driven cottage industries and help low income households in Meemure.
UNIDO commenced operations in Sri Lanka in 1999 and today the organisation is recognised globally as a provider of key services in reducing poverty through productive activities, integration of developing countries in global trade through trade capacity building, fostering environmental sustainability and improving access to energy.