Sri Lankan Tourism needs to go digital
Much is spoken about tourism these days, along with many projects kick started by the Sri Lankan Tourism Development Authority as well as its partners but we are forgetting one critical strategy at place - digital and social strategy. Many global travellers are now on the Internet, as we all know.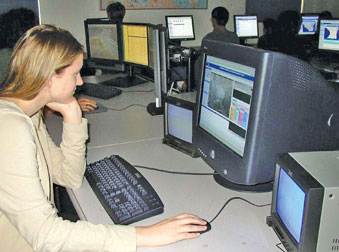 Sri Lankan Tourism needs to take advantage and leverage on this massive opportunity to trigger interest globally and take the tourism sector to the next level.
Sri Lanka boasts many ancient assets when compared to other countries that possess man-made assets (which are doing pretty well in tourism) - why canít we make the most of them and give them a digital drive? I think itís time that the tourism sector in Sri Lanka consider and give the mother nation what it deserves.
This could be to explore the many hidden treasures and potential in Sri Lanka - places and things that global travellers have never heard of; for those who seek a vacation; an educational trip to learn about the ancient places and get to know history; starting up a business venture; journalists and editors to write reviews of Sri Lanka; a visit to study cultural norms and traditions; to experience adventure in the wild forests; to enjoy the scenery of the waterfalls; to put their feet onto the sandy beaches in Batticaloa and Trincomalee; to visit the famous elephants; to have fun at Hikkaduwa; visit the misty hills and tea estates through to whatever you find out here in Sri Lanka! The potential is massive as we all know.
The Internet
The Internet has become the primary information resource for 95 percent of travellers, with $153 billion worth of tourism bookings made online in 2009 from the US and Europe alone.
Damian Cook, CEO and founder of e-tourism frontiers, a Nairobi-based digital marketing consultancy, states that worldwide, an average of 48 percent of bookings are made over the Internet, while the rate of online bookings in countries such as the US is as high as 70 percent.
Sri Lankan Tourism needs to be in the present sales and marketing channel - it is not those traditional ones anymore - itís the digital and social platforms out there - if you have failed to recognise this, the industry might suffer losses - more than this, it will lose the holistic massive opportunity the digital drive holds for the tourism sector.
From sharing, reviewing, and purchasing - Sri Lankan Tourism needs a digital strategy overall in place - many members in the tourism sector donít realise the potential it holds globally. Getting into all social media platforms is vital for Sri Lankaís tourism sector growth.
Online marketing has to be pivotal in promoting Sri Lanka Tourism to the world, and this requires working together with organisations such as Google as well as TripAdvisor (the biggest online site for travel advice). TripAdvisor has not much information on their page about Sri Lanka - this requires the Tourism Board to work together with these global players who hold very high influential power.
Sri Lankan Tourism should shift not only to using Internet for marketing, but for selling tourism products, to translate into actual traveller numbers - this is the ultimate goal that needs to be achieved.
The Sri Lankan Tourism Board cannot do this on its own - there needs to be cooperation with the big players in the hotel and hospitality sector, the entertainment sector, and other relevant sectors.
I suggest that the Board carry out a conference inviting all key senior executives in these sectors to talk about the opportunity and the Ďmustí factor to go digital, and more towards being social-workshops, and training seminars. Interns can be hired. Maybe university students.
Wonít it be exciting for those interested in digital and social media to work as an intern for Sri Lankan Tourism? The hotels spend so much on hiring web designers, optimisers, as well as photographers to highlight their offerings and this value proposition wonít be that much of an issue.
Another way is to leverage on SEO, SEM as well as SMO strategies to rank all Sri Lankan digital and social tourism sites (First of all, do we have such?) that will allow high presence.
Itís time to bring all members together, to make them realise the opportunity of digital and social drives for Sri Lankan Tourism - the Board needs to work together with others as a whole ecosystem.
(The writer is CE of Mark and Comm (MNC), an integrated strategic marketing and communications consultancy.)