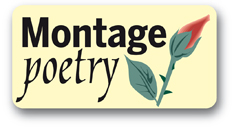 Class division
In developing countries and
In some developed countries,
Class division is stark.
Minority class and underprivileged
are marginalised and shunned
further away from society.
We live in a society of material possessions.
Society has conditioned us to think,
that our possessions define who we are.
We have an insatiable desire to build wealth,
for an illusionary future.
Although we are information rich,
We are time poor,
to value the important things in life.
Rare are the days where,
Families have meaningful conversations
And have genuine concern for others.
Despite their struggles and hardships
the minority class and underprivileged are content.
They are self sufficient and
Have no unrealistic demands.
They survive within their means.
Within each class of our society,
Both abundance and lack of,
are inner states.
If the thought of lack,
Whether it is money, recognition or love,
becomes part of who you think,
you will always experience lack.
Acknowledge the good in life,
And the good in others.
For these are the foundations of abundance,
The qualities that last,
from generation to generation.
Dhammika Jayamaha
In this narrative poem, the poet tries to drive home the stark class division in both developed and developing countries and one is recognised for one's material possessions. However, the poet has failed to substantiate her argument that 'the minority class and underprivileged are content'. Upper middle class and super rich do always feel they lack something. Although the ideas are rich, the poet would have to improve the poetic diction to convey her ideas effectively to the readers.
---
Farewell
He was my best mate,
When I was just a teen...
But after we became men
This is the first time I see him
(In the mirky battle field).
My best friend's standing,
Facing me,
Yet, thers're no smiles
Tears on those gracious eyes...
His gun aimed at me-
My gun aimed at him-
Yet both are wet with salt water...
Staring up at each other
We both murmur,
''Farewell my friend'
'Till we both meet
In the face of god''
Tharanga Mannnaperuma
In this poem, the poet describes an incident where old friends meet in a battle filed. They are on both sides of the divide aiming their guns at each other. The central theme of the poem is that the friends have become puppets in the hand of power wielders which is a universal characteristic of war. The poem is noted for its brevity of expression.
---
The song of love
I just call you to say
I love you..............
From the bottom of my heart.....
The voice of Steive Wonder
over the phone
can make me change
my heart
That I myself vowed
Abhor of worldly pleasure.
You-
the virile of an old age
need a console mind.
Is it love or desire
which you miss in bygone days
for true affection.
The ROSE
top among the dear heart
not a symbol of love dear
The heartfelt compassion
towards you
and the respect, the honour
beguiled with you
Do not try to change my mind
I never never need to escape
the solitary life behold-
the hope-
the achievement of spirituality.
Ramya WIjayasinghe
The poet questions the nature of love. In the youth, it would have been desire or love but in the evening of life, the poet treasures loneliness as faculties of body become fragile. The poet does not want to change the solitary life. The poet says the rose is not a symbol of love. The poem is noted for its profound philosophical thoughts.
---
No headstone on my grave
When I am gone, please!
No headstone on my grave
We need to save
Much needed space
Unless
You build a high-rise grave
Besides,
Why do I need my name on a grave?
I am not worthy!
Plant a tree, will you?
Where you will bury me
Leave some room
To bury
Those who will die
After me
If you scatter my ashes
To the wind, over Hudson
Or Mahaweli
Make sure it is legal
And no fish will die
From what killed me
I want just one tree
Over my grave, if you must
To produce pretty fragrant flowers
Leaves that change colours
From season to season
To shade my children
When they visit me
Yet another good reason
It will give clean air to fill your lungs
With an ounce of my love
That it will absorb
Through its roots from the ground beneath
That embraces my soul
The way you embraced me
When I was alive
But no, please no!
No headstone
On my grave!
Ananda P. Dasanayake
The narrator's plea is that when he dies his relatives should not erect a headstone bearing his name. He wishes that a tree may be planted which would bear flowers, change its leaves from one season to another and would serve humanity. If the narrator's ashes be dumped into a river or a waterway, it should be legal and should not harm any living beings. The narrative poem is noted for its philosophical ideas.
---
God's Love
God's love cannot be compared
To the lilies of the valleys
Or the corn in the fields
We know for sure
He loves us so
His forgiveness and steadfast love
Spreads a million times over
The mighty ocean blue
It cannot be compared
I know for sure
He loves us so
He watches o'us day and night
He doesn't sleep
Or doesn't stray
We know for sure
He loves us so
He gave us the sun
For our eyes to see day
He gave us the moon
To see the stars shine at night
He gave us trees that bare fruit
He gave us the ocean for fish to swim and ships to sail
He gave us all for he loves us so
His mighty arms stretch out
From heaven to the four corners of the earth
Embracing us all
For all are his
We know for sure he loves us so
His face no one has ever seen
So pure and holy
It cannot be compared
But he sent his son
Full of love and compassion
In his likeness we all know
But do we look
Or do we see
The love of God
Shining right through him
We do not look
And we do not see
How much he loves us so
He took our sins
He took our shame
He took our hurt
He took our pain
And gave us love
On that cross instead
When troubles come our way
We should kneel and pray
Not stay away
But believe in his way
He takes our burdens away
And wipes away our tears
And gives us a new day
To face along his way
At times though we stray away from life
Creating our own devise
Never listening to God's advise
Not once not twice but more than thrice
But he is our shepherd
Our god and father
Never wanting
To let us falter
He gives us his hand so we could stand
We ought to know
Not once not twice
But more than thrice
Dilrukshi de Silva
God's love is a devotional poem dedicated to God and His copious love for the mankind. Christianity is central to the evolution of English literature. However, among the Sri Lankan poets in English, devotional poems are rare. This is one of such rare devotional poems. The poem is noted for its genuine expression of devotion.
---
Gentle rays of the golden sun...
When the gentle rays of the golden Sun were penetrating through the clouds,
The Lions were roaring at the bouncing pitches,
Like the kings of the British crown.
Kangaroos, Kiwis, Bengali Tigers, African elephants,
With the other animals were looking for water to quench their thirst.
Lions were yawning in hunger while getting ready to trap them with anger.
Lions bit the others' heart,
And Kangaroos were swept in smart.
The other animals were shivering in fear while Lions were oozing their tear.
Spectators delighted.
And they fluttered the Lion flags with knots they tied.
Joyful crowd embolden Lions to grab the crown.
The faces of the Kangaroos were swollen in brown.
The Lions were about to embrace the crown.
The other animals escorted them up to the crown.
The Lions were going to relax,
The situation turned to the climax.
Dark clouds disappeared.
The silver moon and the twinkling stars appeared.
Jasmine flowers bloomed,
Scented and adorned the Milky Way,
Just like a Royal wedding.
The ebullient Lions hoisted their flags.
They outdid the other flags with beating hearts.
Sound of the crackers deafened the Kangaroos.
Opened the gates and then they went through.
Tree tops were covered with beautiful flowers.
Nightingales chanted,
The beautiful songs they wanted.
The momentum would be over.
Lions regained the super power forever.
The poem, using metaphors of animals narrates the cricket match which may be world cup. In a way it refers to a competition in real stage. However, at the end the Lion emerges victorious. The poem is noted for its use of metaphors and multiple allusions.