Tougher regulations to protect consumers:
The price of beauty
"The Best, Simplest and Most Effective Way For Smooth Thighs and Hips Within seven days!"
Nutraceuticals
The term "nutraceutical" was coined from "nutrition" and "pharmaceutical" in 1989 by Stephen DeFelice, MD, founder and chairman of the Foundation for Innovation in Medicine (FIM), Cranford, NJ. According to DeFelice, nutraceutical can be defined as, "a food (or part of a food) that provides medical or health benefits, including the prevention and/or treatment of a disease." However, the term nutraceutical as commonly used in marketing has no regulatory definition.
An advertisement for a topical cream that claims to shape your body starts like that. The product's manufacturers boast that this is their invention for 2010 and the luring continues...
Therapeutic drugs and cosmetics have become a modern day craze and a 'hard to-do-without' item among not only the fashion conscious, but all and sundry.
Many women as well as men in our society want to enhance their looks. So much so, it's hard to believe that they live for anything else other than to look attractive.
They dress, eat and sleep with this in mind.
To look young, beautiful and fair-complexioned, they are ready to gulp down a handful of pills in different colours and shapes everyday. The impact these pills may have on the system receives no serious thought.
But how safe are these pills and therapeutic cosmetics that are available in the open market? Can they pose long-term, dangerous health risks such as skin cancer?
The Sunday Observer met Director of the Cosmetic Devices and Drugs Regulatory Authority (CDDRA), Dr. Hemantha Beneragama last week to seek answers.
Dr Beneragama says Sri Lanka is relatively safe from such products than some other countries in the region. However, this certainly does not mean that we are shielded 100 percent.
There are a host of products in the open market which do not fall into the regular 'safe' category. These include nutraceuticals and borderline devices, more appropriately termed 'miracle performers', that take desperate consumers for a ride.
Nutraceuticals are neither pharmaceuticals nor food.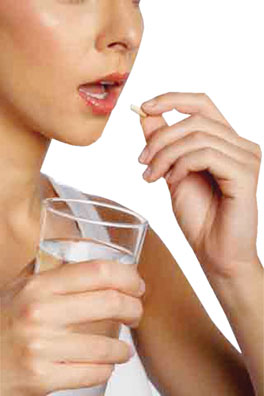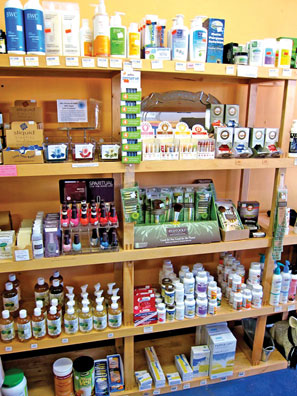 The State has a strict monitoring and regulation mechanism in place for food and pharmaceuticals to ensure that what is in the market is generally safe for human consumption. Borderline devices are products that do not fall in to the medical devices category, but essentially carry health benefit claims.
"The problem is that, under the existing law, we cannot regulate nutraceuticals, borderline devices and cosmetics that carry herbal, Ayurvedic or homoeopathy therapeutic claims," the Director said. This is a shortcoming in the present law.
Twice amended
"We have had the Cosmetic Devices and Drugs Act from 1980, and there had been amendments in 1993 and 1994. Under the Act, the CDDRA can regulate three items - cosmetics, medical devices, and pharmaceuticals", he said.
Under this law cosmetic products undergo a stringent evaluation process.
A Cosmetic Evaluation Sub-committee headed by Dr.Beneragama is in place to evaluate new products and issue certificates before they reach the market.
If the product claims Ayurvedic or homeopathy remedies, it will be referred elsewhere.
"This expert panel comprises consultant dermatologists, representatives from the Government Analyst's Department and the Sri Lanka Standards Institution and senior pharmacists from the CDDRA," he said.
They check whether the particular product is marketed in the country of origin, the contents are acceptable, any harmful substance is in the product and whether the product remains stable under Sri Lankan climatic conditions.
Without the registration it would be illegal to sell any cosmetic products in Sri Lanka.
The Fourth Amendment is almost finalised now and is being finetuned between the CDDRA and the Legal Draftsman's office.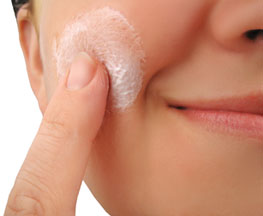 The CDDRA is in the process of bringing in the amendment to include nutraceuticals and other goods which carry health claims to prevent the flow of harmful products into the Sri Lankan market.
The regulation of nutraceuticals is vital to ensure that they are of acceptable quality, safe for use and have the required efficacy.
Nutraceuticals can be a combination of food and vitamins and chemicals of herbal origin.
They contain vitamins in small percentages, not essentially the daily dosage.
Nutraceuticals are not subject to the same stringent and thorough testing as pharmaceuticals.
Thus, their presence in our pharmacies and supermarket shelves without any safety testing by domestic health officials should ring alarm bells in consumers' heads no matter how desperate they are to look good and feel energetic. No authority so far demands proof of their efficacy.
The law is yet to be ratified.
Thus, it is wise to think twice before falling prey to the latest product that claims to give you a young look, pimple-free face or make your baldness a thing of the past, no matter how enticing the advertisements may seem on TV.
The busy city dwellers who race against time are invariably the victims of these products.
False claims
"Despite the lack of laws, we have warned and stopped the televised advertising and marketing of cosmetic products and nutraceuticals with 'false claims' in the past.
"This tele-marketing has become a big headache for the authorities," Dr. Beneragama said.
"One recent incident involved a product promoting hair growth. Their medium of promotion was the television.
"We intervened and immediately stopped this advertisement which was utterly misleading," he said.
However, he said, the CDDRA cannot confirm if these items pose health risks without proper testing being conducted. However, it does not mean that the eye-catching bottle of lotion or women's beauty enhancing pill is safe for your system.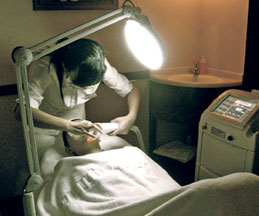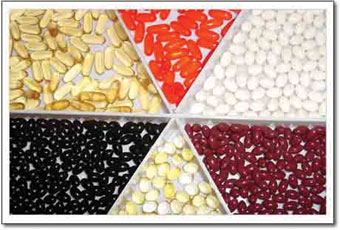 Under the new laws a Rs. 500,000 fine will be imposed in instances of violation, if the product sold is substandard or harmful and a tough jail term up to one year. The punishment could be in either form or both.
Under the current law, the offenders can be imposed fines up to Rs.100,000 and/or a six-month jail term.
Once the draft is finalised, the amendments will be submitted for the Health Minister's approval and then tabled in Parliament before they are included in the Legislature. "We are hoping that this process could be finalised in a few months, certainly before the end of this year," the Director said. At present consumers cannot see on the package whether a particular product has been screened and registered.
This shortcoming is also being looked into. Thus, in future, it may be compulsory for all registered products to bear the Health Ministry registration number on the package.
With regard to advertising nutraceuticals, the new law will compel approval from the CDDRA.
If the product entails a health or any other claim such as diabetes cure or growth of scalp hair, the dealers or the manufacturers will have to provide proof of laboratory testing.
If the product is available in other countries with strict domestic regulations such as the US, UK, Australia, Japan and the EU countries, the testing process will be less stringent.
The laws may make Sri Lanka a better place to live, but nothing can beat natural instincts and individual wisdom as far as making a sound choice for one's good healthy concerned. This is so, as achieving a 100 degree safety level is absolutely impossible in today's hi-tech world.