Gems - cosy symbiosis of Sri Lankan culture
These very attractive and valuable precious stones snugly ensconced in Sri Lankan soil offer a reasonable ground for Sri Lanka to have an unrivalled reputation in Asia and European countries.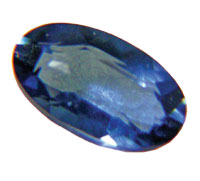 Apart from profusely scattered references in literature to valuable stones in history, accounts of ancient travellers, and foreigners provide a vivid picture of the cosy symbiosis of Sri Lankan culture with the gem industry and its multiple products.
Foreign travellers such as Robert Knox, Ibn Battuta, Fa hien, and Marco Polo have exclusively spoken about the elegance of ornaments and products made with Sri Lankan precious stones "in the days of yore". Currently, Sri Lanka commanding an influential position in international gem industry because it produces precious stones of best quality.
Thus, gems are an important items of export and precious stones are kept on display throughout the world.
The real value of a precious stone lies in its unconditional rarity. Precious stones such as Sinhalites, Ekanite, or taffite which have been recently discovered in Sri Lanka are the best examples of extreme rarity and are therefore, highly prized.
They obviously have greater economic value and are not usually worn by way of ornaments. On the other hand, astrologers of our country calculate the influence of certain gems on a person's life and strongly recommend wearing them for beneficial effect. Let's have a closer look at some of the best precious stones commonly and uncommonly found in Sri Lanka.
Blue Sapphire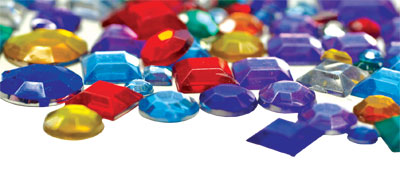 This gem is pretty conspicuous by its vibrant blue hue - a light blue hue which merges gradually to the dark blue of the peacock's feather. It is popularly known as "Rakwana Blue" as best of them are exclusively found in Rakwana of Ratnapura district.
The value of the gem chiefly lies on the nature of the rich blue colour and it is one of the priceless precious stones found in Sri Lanka. Another variety of blue sapphire is the black gem (known as Kaka Nila) which shows itself in black created by higher concentration of strong blue.
The most marked feature of this is that no ray of light can traverse through the stone. This is customarily worn by Sri Lankans as protection against evil planetary influence. Kaka Nila derives its name from the black hue resembling that of a crow. A part from this, yellow sapphires are of yellow or gold colour and are on increasing demand in international gem market.
Star Stones (Aranool)
This is called "Aranool" which signifies a gem with six lines inside it. When this is cut and polished, the surface displays an unusual arrangement of lines in the precise shape of a star. Star stone, which may be either red or blue is found mainly in Ratnapura.
Ruby
This is rated one of the rarest precious stones found in the world. A ruby of superb quality shows an inherent red colour identical with a clot of a dove's blood. A type of ruby with a yellowish red akin to the colour of a lotus is called "Padmaraga". Those with vibrant red are extremely rare and those with a lighter red (Padmaraga) are commonly found.
Geuda
Precious stones known as Geuda were discarded by miners as valueless till recently when they were found to be highly valued gems. Soon after Geuda was discovered to be a precious stone, the Sri Lankan gem industry got unprecedented fame both locally and internationally. It is a non-transparent stone with a milky white or a brown.
What is unusual about it is that it immediately becomes a transparent blue gem once it is burnt under high temperature. When light falls on it, a silky quality comes out. The vibrancy of a Geuda's blue after burning depends largely on the clear, powerful colour and purity of it prior to burning.
Alexandrite (Pasingal)
The gem is noted for its quick transformation of colours under different conditions of light. This can be tested by sending a ray of electric light through it at daylight.
This rare gem is identifiable by its clear, green colour under day light and its change into red colour under electric light.
In short, the same hue will look different under different lighting systems. Cat's eye (Wairodi) is yet another valuable gem similar in appearance to an eye of a cat.
Its prominent feature is the clear line which begins to show once it is polished. The line changes its position whenever it is turned in different directions.
Aquamarine (Pachcha Padian)
The gem is commonly found in the mines of Sri Lanka.
Its hue is an attractive blend of light blue and light green which is sometimes suggestive of the green of the sea. In addition, we have a type of gem called Hessonite garnet which is very important and famous gem of garnet family (Rabaha).
Its colour is roughly defined as the blend of cow's blood and fat and is worn as a talisman for protection and luck.
Another type of precious stone that is comparatively lower in value but can be polished into an exceptionally lustrous finish is moonstone. The stone takes the shape of the moon and is mostly white or skyblue in colour.
There are other types of rare gems. They are Sinhalite, Ekanite (discovered by F.L.D. Ekanayake), Spinel (Krinchi), and varieties of qartz which are found in Sri Lanka.
Where gems are found
Ratnapura (the city of gems) has been generally the famous producer of all types of high quality gems and still is keeping precious stones concealed under its soil.
In addition to Ratnapura, Eheliyagoda (blue sapphires, yellow sapphires, Geuda, Rubies), Okkampitiya (Geuda, blue sapphires, yellow sapphires), Balangoda (Geuda, blue sapphires, Alexandrites, rubies, spinel, yellow sapphires) are the second most important places famous for gems. Furthermore, Polonnaruwa, Matale, Nivithigala, Katharagama, Elahera and Meetiyagoda are some principal sites which still yield the best gems.
Gems and astrology
General astrological beliefs among Sri Lankans encourage the use of gems to ward off danger of illness or to luck into a good life. The ideal example of this is the 'ring of nine gems" (Navaratna) which is crafted to the spirit of nine planets of influence.
Astrologers popularly claim that wearing this ring will protect the wearer against all evil influences and bring him luck and prosperity.