IFL depositors left high and dry
Depositors of Industrial Finance Limited (IFL) said that they have been neither paid interest nor capital of their deposits since the company faced a cash flow problem in 2008.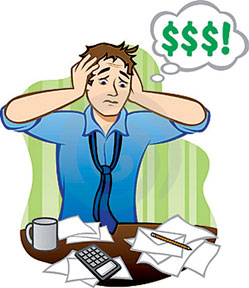 Former Secretary, IFL Depositors' Association, George Kulatunga said that IFL had promised in writing to pay interest but has failed to honour the pledge.
"IFL has been silent for the past one year and depositors are left high and dry without a solution to their grievance", Kulatunga said.
IFL has been promising time and again but has not kept to its word. The plight of pensioners and aging depositors is precarious as healthcare and retirement expenses are on the rise.
Another depositor who is a pensioner said that he had deposited Rs.500,000 in IFL hoping that he could live on the interest.
"I have been left in the lurch with no hope of a stable income for my retirement. I placed a lot of hope in the company", he said.
A top official of the Central Bank said that depositors of IFL need not panic as the company will be revived and interest will be paid soon. "We are in search of a good investor for which we need some time", he said.
IFL is one of the oldest and respected finance companies in the country set up in 1962.
The company is regulated by the Central Bank and provides a wide range of products such as savings, fixed deposits, leasing, real estate and corporate finance.