Ayurveda Expo from July 15 - 17
The ayurveda and natural products market is over $ 100 billion and is growing at over 10-15 percent annually said the President of the National Chamber of Commerce of Sri Lanka (NCCSL) Asoka Hettigoda.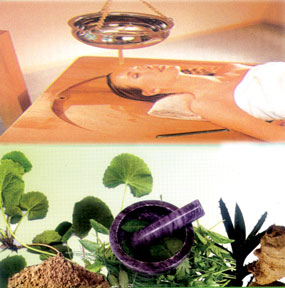 He said these statistics are of developed countries while statistics for the developing countries are not accounted for, which shows that there is tremendous potential for ayurveda and natural products globally. He said that today globally there is discussion on the benefits of yoga, vegetarian food, ayurveda medicine as well as natural health services which is one of the fastest growing areas in the world. In respect of tourism too, the world is looking for alternate ways of medicine.
Therefore the future is very good for a country like ours. Earlier tourism was focusing on seasons and during the off season occupancy was low but now with ayurveda becoming popular tourists will come all year round.
Hettigoda said that by promoting ayurveda tourism, economic benefits will be much more. A tourist who comes will consume local food as well as use local herbs for medicine which will benefit local growers. There are 16,000 ayurveda physicians in the country and the Department of Ayurveda has launched a program to train ayurveda therapists. There is a tremendous demand for certified therapists from cruise liners and five star hotels.
The 'Ayurveda Expo' to be held from July 15-17 at BMICH Colombo will showcase Sri Lanka's potential in ayurveda which has been practised in Sri Lanka for ages. The exhibition will have ayurvedic products, services, growers, astrologers, yoga centres, meditation centres, food (including spices), healing jewellery as well as musicians who will play calming music. In addition, there will be five traditional ayurveda physicians at the expo.
The External Affairs Ministry is planning to organise a two day symposium for Indian Ocean Rim Countries (IORAC) health Ministers, concurrent to the Ayurveda Expo.
Hettigoda said that NCCSL will have the Ayurveda Expo along with the Government's 'Visit Sri Lanka' program as the main event in July. He said that they have got tremendous support from the President's office, Ayurveda Department, SriLankan Airlines as well as the EDB.
There will be 15-20 countries and 150 companies participating at the event.
"We want to make it the best ever ayurveda exhibition in the world" said Hettigoda. SG