Should children be employed?
One of the major topics discussed by people the world over is the pathetic plight of child workers. There are millions of children who are working today. However, many who are at the helm of authority seem to be taking hardly any action against this.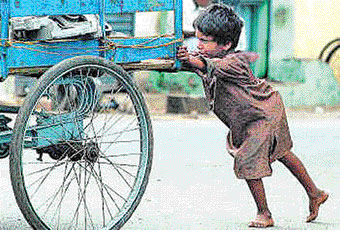 Sending children to work actually started soon after the First World War because nearly half of the world's population was killed and even children had to step in to build up the economy of European countries affected by the war. Many children were employed in mines.
Many young children were sent to work and they received no education as a result. Some children were forced to work for long hours, for little pay. Many employers did not pay much attention to their health and safety.
Even today there are many children who work. I believe that children should not be sent to work even due to poverty. They must be given a good education. Otherwise, when children are sent to work. Without a good education they will not be able to have a secure future
We need educated people to run the country in the future. Education is a basic right of a child.
Parents must not send children to work under any circumstances. They should be given a good education because there is a bright future for those who are well educated and well behaved in society.
If even the poor struggle and educate their children, they can come up in society.
Action must be taken against those employing children. Child labour should not be tolerated. Children must be given their right to education and also to enjoy their childhood.
---
No water, no life
Water is equal to gold, because it is very precious. It is a valuable gift of nature. We can't live without water.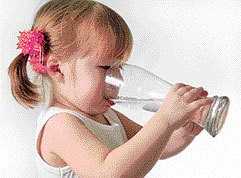 Water is very valuable to us. We need water to drink, cook, bathe, wash clothes, water plants, generate electricity and for agricultural activities.
We must cultivate the habit of drinking water daily, especially after meals because it helps to digest the food. However, we should always drink boiled water.
Rain water fills rivers, waterfalls, lakes, oceans, seas and ponds.Clean water has no colour, taste or smell.
We should not waste water. We should be mindful to turn off the taps after using them.
Today most of the rivers, seas, ponds and lakes have been polluted. Water is essential for life. Neither plants nor animals can survive without it.
When we cut down trees we disturb the water cycle.So, plant more trees to improve the water cycle.
There is no life without water.
---
Wonder of music
Music is a set of sounds arranged in a particular way to please the listener. It must have rhythm and also a melody, or a tune.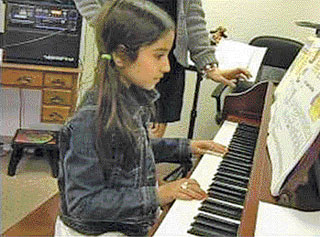 People in the early days copied natural rhythms by beating sticks on stones and then made drums using animals' skin and other things from the environment to create these sounds. Later, many musical instruments were invented.
Music is made of a variety of notes or sounds of a different pitch. They may be high or low, long or short. Notes follow each other in an order that is known as a scale.
In the early days some people sang a melody and others played instruments in harmony with their singing. Operas or musical dramas began in this way.
Some of the greatest music was written in the 1700s by composers such as Bach, Handel, Mozart and Haydn. They are called classical composers. Later, pop and jazz music of all kinds could be heard and people were greatly captivated by it.
---
Will Sri Lanka win the World Cup ?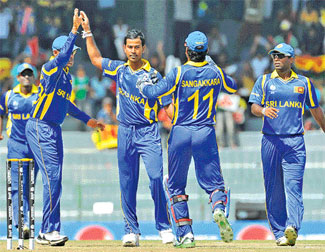 Every Sri Lankan here and abroad is hoping and praying for our cricketers to win the 2011 World Cup which began on February 19.In 1996, Sri Lanka won the World Cup for the first time.
It is called the Sixth Edition Tournament. The 1996 World Cup is also known as the Wills' World Cup, after its official sponsors. It was the second World Cup to be hosted by India and Pakistan, and for the first time, by Sri Lanka. The third umpire was also introduced for the first time, during this World Cup.
Cricket was started in England. In past days cricket was not so famous. But now it has become a glorious game which is very popular. These days girls also have started to play cricket. Now many textile companies have also started to use pictures of cricketers on clothes.The Captain of the Sri Lankan team is Kumar Sangakkara and Vice Captain is Mahela Jayawardene.
The other players are, Thillakaratne Dilshan, Upul Tharanga, Thilan Samaraweera, Chamara Silva, Chamara Kapugedera, Angelo Mathews, Thisara Perera, Nuwan Kulasekara, Lasith Malinga, Dilhara Fernando, Muttiah Muralitharan, Ajantha Mendis and Rangana Herath. The coach is Trevor Bayliss.The Sri Lankans qualified to play in the quarterfinals of the World Cup matches.
We wish our team the best, to win the World Cup this time.
---
An amazing creature
This is an amazing creature,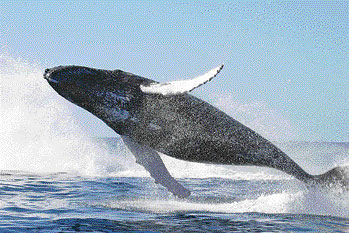 A creation of glorious nature
When compared to a man,
It's million times larger
In seas and oceans it lives,
To live young, birth it gives
A fish! It can never be
But a mammal it will be
Its speed is fast when swimming,
Its sound is loud when singing
It shoots water into the air,
With holes on the top of the head
Blue whale's the biggest animal alive
But to see in the seas, it's rare
---
I am Vinusha's old pair of shoes
I was born in a big factory in Sri Lanka. I am brown in colour. People call me boots.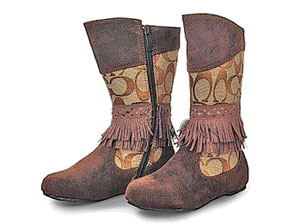 I was very happy because I had many friends. Later they took us to a shop called Candy Couture. But some of my friends went to another shop. As I am very pretty and expensive, they kept me in the showroom and I was very proud.
One day a girl came to our shop. Her name was Vinusha. She liked me and she told her mother to buy me. So, they paid Rs. 2,600 and bought me. I didn't like to leave my friends once again, but I had no choice. Anyway, Vinusha was very kind and she cleaned me everyday. She liked me more than the other shoes.
She wore me only for parties. One day she wore me and went to her friend's birthday party. Vinusha's friends also liked me very much.
After the party, Vinusha and her friends played. She ran very fast on the stones. I was very frightened. She fell and my body too was torn. She was very angry. She came home and just threw me.
Now I am alone. I don't have any friends. I will die soon. Oh! God please help me and save my life.
---
God's wonderful gift to a child
I believe that the most wonderful gift that God has given to a child is his father and mother.
And for the parents, the child is the most precious and the most valuable gift.
For nine months, the mother carries her baby in the womb, and after the baby is born, for about two years, her blood turns into milk to feed her infant.
The father generally toils hard to provide for his wife as well as his infant and also protects them from every harm. Both care for their child from the moment he is born, until the end of life.
Here is what they stand for, in my opinion ...
F - is for food he feeds
A - is for the advice he gives
T - is for what he teaches
H - is for the habits, well taught
E - is for his endearing love
R - is for right path he leads us.
M - is for the meals she prepares with love
O - is for her observations of our every step
T - is for the teachings about life
H - is for the good habits she inculcates
E - is for the education she ensures
R -is for the restless life she leads,
because of us