In keeping with Govt's development drive:
Amendments soon to seek maximum from LG bodies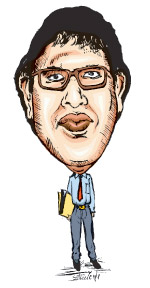 The Local Government and Provincial Council Ministry is now in the process of making three legal enactments governing the local authorities to get the maximum contribution from the local authorities in the country for the massive development drive launched by the Government, Secretary to the Ministry of Local Government and Provincial Councils, Dr. Nihal Jayathilaka told the Sunday Observer.
The Municipal Council Ordinance (No.16, enacted in 1947), Urban Council Ordinance (No 61, enacted in 1939) and the Pradeshiya Sabha Act (No. 15, enacted in 1987) will be amended soon to get the maxium contribution for infrastructure development in the country.
"The Ministry is takaing steps to amend them as the three legal enactments governing the Local Government bodies are in a primitive stage and do not cater to the current needs of the country."
"Hence we are bringing in amendments to these legal enactments," Dr. Jayathilaka said. The aim of these amendments is to get all Local Authorities to fall in line with the development drive in the country in a more efficient manner, he said.
The Local Authorities are empowered with the regulation, control and administration of all matters pertaining to public health, public utility, services and public thoroughfares and generally with the protection and comfort, convenience and welfare of the people and all amenities within such area and their contribution is vital for the development drive of the country.
The new amendments will also identify the backward local authorities and improve infrastructure in those local authorities.
"It is now with the Legal Draftsman's Department, he said.
Meanwhile, it has been decided at the party leaders' meeting to debate the Local Authorities Elections (Amendment) Bill in Parliament, on April 5 with certain amendments.
"With the new Local Authorities Elections (Amendment) Bill passed in Parliament the Government is contemplating to hold elections for the remaining local authorities under the new electoral system which is a combination of the first-past-the-post system and the proportional representation system," he said.
Along with the Local Authorities Elections (Amendment Bill), a Local Authorities Special Provision Bill will also be passed in Parliament to effect changes in the Local Authorities Act to fall in line with the new Local Authorities Elections system.
In order to hold elections under the new system, a national and district level delimitation commission has to be appointed to demarcate specific divisions in the respective local authority areas to enable the voters to elect members, he said.
The Bill to establish the proposed Colombo Metropolitan Corporation amalgamating the administration of the Colombo Municipal Council, Dehiwala -Mount Lavinia Municipal Council, Sri Jayawardhanapura Kotte Municipal Council, Kolonnawa Urban Council and Kotikawatta Mulleriyawa Pradeshiya Sabha will be presented in Parliament soon.