in brief
---
STC Singer Mega Store opens
Sri Lanka State Trading General Corporation Ltd. (STC) and Singer Sri Lanka opened a STC Singer Mega Store recently where high-quality electronic and household appliances are on offer at a special price to State sector employees.
The store at Nawam Mawatha was opened by Minister of Co-operatives, Consumer Affairs and Internal Trade Johnston Fernando.
Chairman STC Sunil Sirisena, Director Singer Sri Lanka Pradeep Gunawardana and Director STC Kumara Samarasinghe were present. STC for State Services is expanding its efforts to care for Government employees, their communities and the environment by expanding its retail operation with Singer Sri Lanka.
---
NDB Bank goes to Ja-ela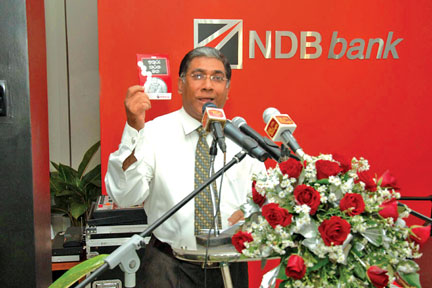 As part of its aggressive expansion drive, NDB Bank added another branch to its network with the recent opening of its Ja-ela branch. The Ja-ela branch - the 49th in the NDB Bank's branch network will offer convenience and easy access to the diverse customer base including the business community in and around Ja-ela. Here NDB Bank CEO Russel de Mel addresses the gathering.