Leadership training for university undergrads at 28 centres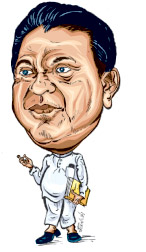 The program which costs Rs. 90 million will be commenced at the Temple Trees on May 23 under the patronage of President Mahinda Rajapaksa. Arrangements have been made to enable the centres to view the ceremony via satellite, Higher Education Minister S. B. Dissanayake told the Sunday Observer.
The Minister reiterated that the program will go ahead as planned despite rumours to the contrary. The Minister called upon the students who will participate in this training course to report to their training centres (today).
The three week training program intends to provide a systematic training to the youth in psychological, physical, health, sports and fitness training exercises. It would educate the youth how to solve problems in a scientific manner and improve their mental and physical conditions. One university academic and two officers from Kotalawala Defence Academy will be assigned to each centre to ensure the successful completion of the program, he said.
The university students are not punctual at their studies at present and some of them tend to skip their lectures. In addition, nearly 7 to 8 percent of the university students have not done any kind of sports. There are occasions such as ragging freshers where some university students behave in unruly manner, the Minister said.
The students have to face a tough competition to pass the G.C.E. A/L examination by sacrificing all extracurricular activities. As a result, some students have fallen victim to psychological, physical leading to health problems.Therefore, the Ministry formulated this program to provide a systematic training to help make a mentally and physically fit university student, the Minister said.