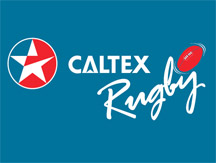 Observer - Caltex Rugby Contests:
Good support for front runners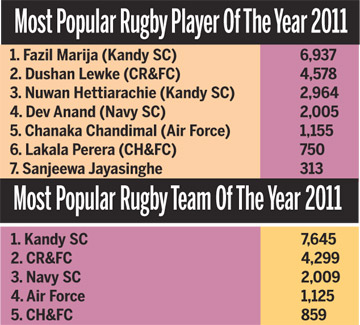 RUGBY: Observer/Caltex Most Popular Rugby Player/Team Competition 2011. Sri Lanka half Fazil Marija is perched on top while CR&FC captain Dushan Lewke and full back Nuwan Hettiarachchi are continuing their run for the top berth in the fourth week's count of the Sunday Observer/Caltex Most Popular Rugger Player and Most Popular Rugger Team competition. Fazil Marija and Dushan Lewke are two former national captains and are also two former recipients of the award.
Kandy SC's dynamic winger Sanjeeva Jayasinghe who is also a past winner of the contest and will no doubt have the support from his numerous supporters in the race to reach the top. In the team competition, Kandy Sports Club and CR&FC are having a close tussle for the top spot with Kandy SC and CR&FC receiving good support from readers.