Over 100 Indonesian Buddhist pilgrims due this week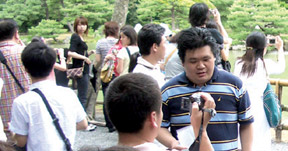 More than 100 Buddhist pilgrims from Indonesia will visit Sri Lanka this week for the first time in 30 years.
"For the first time, a large number of Indonesian Buddhists will visit Buddhist shrines in Sri Lanka. This tour was arranged by Hadaya Vatthu Foundation president Charles Hardono", Sri Lanka's Ambassador to Indonesia Maj. Gen. Nanda Mallawaarachchi told The Jakarta Post.
"The Sri Lankan Tourism Promotion Bureau has made special preparations to welcome them in Sri Lanka. I think it's the right time, as Buddhists all over the world are celebrating the 2600th Sambuddha Jayanthi this year". Buddhists constitute around one percent of the population in Indonesia.