"Nations Lanka Millennium Housing sells 100 houses in 9 months"
Millennium Housing a subsidiary of Nations Lanka's Finance Plc reached a milestone by selling more than 100 housing units in Athurugiriya and Ja-ela within the first nine months.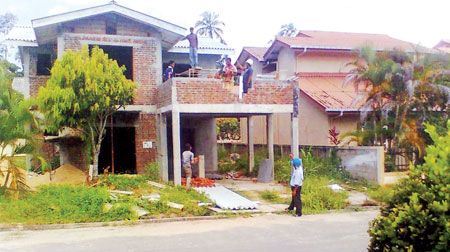 From the inception the company has sold and built over 2500 housing units in these Millennium City Projects.
MHDL offers range of houses starting from Rs. 2.9 m to Rs. 22 m.
The construction of houses is done under the supervision of MHDL staff. Buyers are given a unique opportunity for supervision of the construction work and materials used in the construction.
The Company has plans to launch many projects in the near future to cater to the growing housing demand.
In March this year, a consortium of investors, Access Equity Investors comprising Asanga Seneviratne, John Rudra and Nawaloka Holdings (Pvt) Ltd headed by Jayantha Dharmadasa took over the controlling interest of this company. This takeover has enhanced the public image and confidence.
There is a demand for housing at present. The demand can be attributed to the lower interest rates offered by banks for housing loans and the massive infrastructure development in the country. MHDL's plan is to join hands by providing quality affordable housing solutions.