Abortion rules should be relaxed to suit medical needs - Minister Tissa Karaliyadda
Abortion is still a controversial topic in Sri Lanka. The Community Health Services reveals that there are nearly 375,000 abortions carried out a year and out of that 75,000 are legal abortions. These statistics show the rising trend in unsafe abortions which is a major health and social concern in the country.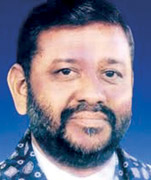 The law restricts abortions. Section 303 of the penal code permits an abortion when the life of the mother is threatened.
However, despite legal restrictions, abortions are performed in large numbers, and research has proved that there are over 1,000 illegal abortions that take place a day. It is mainly married women who decide to abort due to socio-economic conditions.
Recently, the Minister of Child Development and Women's Affairs, Tissa Karaliyadda made a special statement at the parliament on relaxing the abortion rules in the country.
This is an interview done by the Sunday Observer with Minister Karaliyadda.
Q: Can you elaborate your statement on relaxing abortion rules?
A: I made this statement in good faith and being the Minister of Child Development and Women's Affairs. I have realised that abortions are a major social issue.
We have to be more conscious and sensitive to this matter. Therefore, I urged the Parliament to look into this matter in a more objective manner and relax rules especially on incest and fetal abnormality.
Q: What is meant by incest and fetal abnormality? Can you elaborate?
A: Incest is a sexual relationship between blood relatives. For an example a sexual relationship between father and daughter, sister and brother or between blood relatives is called incest.
Children born as a result of incest could be abnormal. Fetal abnormality is the complexions on fetus which can occur due to various reasons. Many mothers and families suffer due to abnormal child births. It creates many social and economic problems.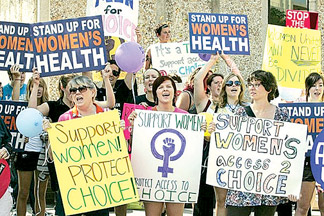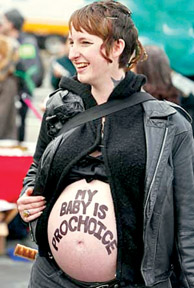 Q: What was the response to your request in the Parliament?
A: There was a mix responses. However, it is yet the debate d and a committee has been set up to discuss the matter.
The officials of Ministry of Justice, Ministry of Health and the Ministry of Child Development and Women's Affairs held discussions last week.
We hope to arrive at a positive conclusion as soon as possible.
Q: By relaxing abortion rules only on incest and fetal abnormality, do you believe abortion rules and regulations in the country, are satisfactory?
A: Abortions should not be legalised. As the Minister of the Child Development and Women's Affairs, I believe that we can improve the rules and regulations on abortions for the welfare of the society.
Q: According to research 80 percent of the abortions are done by married women. What are your comments?
A: Yes, that may be true. However, in Sri Lanka birth control methods are popular and not costly. Community is responsible for family planning.
People should be disciplined to plan their families.
Q: Women get pregnant due to sexual abuses. Don't you think it is essential to relax abortion rules pertaining to sexual abuse?
A: This is a complicated situation because there are instances where women sue men for sexual harassments or abuses even after having sexual affairs with them. This is may be due to many social constraints in the society. Our Ministry helps women who face sexual abuse and mete out justice to victims. Legalizing abortions could also a bad influence on society.
Q: How does your Ministry create awareness about abortion rules?
A: Our aim is to educate and empower women who could also be actively involved in the economy. We conduct many awareness programs especially in rural areas as well as urban cities on abortion rules and regulations through Community Health Services.
Q: When do you hope to obtain the approvals and formulate the new policy?
A: It is still under discussion. I hope to get the approval as soon possible.