ICTA plays major role in Visa Online System
The ICT Agency of Sri Lanka (ICTA) played a major role in 'Visa Online' by linking the Lanka Gate Internet Payment Gateway (IPG) for making online payments. Also known as Electronic Travel Authorisation (ETA), Visa Online introduced in its trial version on October 1 , 2011 became a regular procedure with the dawn of the New Year.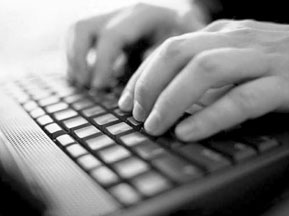 The Immigration and Emigration Department had introduced the trial version of the Electronic Travel Authorisation (ETA) facility. The ETA facility became fully operational from January1 2012.
According to the Immigration and Emigration Department, foreign nationals, who intend to visit Sri Lanka for a short stay up to six months, must obtain ETA, prior to their arrival from January1 2012. The ETA is issued through the on-line system. No passport copies, documents or photographs are required.
There is no requirement to endorse the ETA in the passport. Nationals of the Maldives and Singapore who visit Sri Lanka for short visits up to 30 days are exempted from ETA as reciprocities.
Foreign nationals who intend to visit Sri Lanka for official or diplomatic purposes should forward their applications to the Immigration and Emigration Department through relevant Sri Lanka Government Ministries and Agencies or Sri Lanka Overseas Missions. Gratis (Free of Charge) basis is applicable only for diplomatic and official passport holders.
The Gratis ETA is granted for normal passport holders, if arrangements have been made between the Government of Sri Lanka and the respective countries.
For personal visits, Diplomatic and Official passport holders should follow the normal ETA application procedure, Immigration and Emigration Department sources said.
The online visa system for tourists arriving into the country was introduced instead of the hitherto implemented on arrival visa. Accordingly, all visitors to Sri Lanka including transit passengers will have to apply for travel authorisation online prior to their visit to the country.
This new system has replaced the previously implemented 'on arrival visa' at the ports of entry while a fee of $ 10 and 20 would be levied from travellers from SAARC countries and other passport holders.
The Electronic Travel Authorisation has been introduced to grant prior approval for visa online for foreign nationals from 78 countries.
Controller of Immigration and Emigration W.A.C. Perera said foreign nationals visiting the country for tourism, medical treatments, sports, cultural shows, business conferences and discussions, training programs and seminars can apply for the Electronic Travel Authorization via www.eta.gov.lk.
The ICT Agency of Sri Lanka CEO Reshan Devapura said the newly introduced Online Visa System was a major breakthrough ICTA had made in 2009 by introducing the eRevenue Licence Project to the Lanka Gate IPG:" the precursor for ETA 2012 is said to be a breakthrough ICTA had made in 2009.